In Remembrance: Yoshitaro Nomura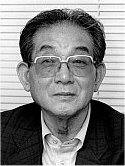 Yoshitaro Nomura, the Japanese director best known for suspense thrillers such as Castle Of Sand (1974) and Zero Focus (1961), has passed away on Friday, April 8, 2005 in Tokyo, Japan. He was 85.
Born on April 23, 1919 in Tokyo, Nomura's father was director Hotei Nomura. He was hired at Shocihkiu - one of the largest film studios in Japan at the time - in 1941 where he eventually rose to work as an assistant director for Akira Kurosawa on the film Hakuchi (The Idiot, 1951). He made his directorial debut with 1952's Hato (Pigeon). Nomura worked in a variety of genres including musicals, samurai stories and crime dramas. He is also credited as being a pioneer in Japanese film noir.
His first break out film was 1958's Chase (The Stakeout), an adaptation of a novel by popular Japanese mystery writer Seicho Matsumoto. Nomura would eventually collaborate with Matsumoto on a total of eight films, including Castle of Sand and Kichiku (The Demon, 1978). Castle Of Sand, the story of two police detectives investigating the death of a fellow officer, received the Golden Prize at the Moscow International Film festival and is considered by many Japanese film critics as one of the best films the country's studios has produced.
In 1979 Nomura received the Best Director award at the annual Awards of the Japanese Academy ceremonies for Kichiku (1978).
Nomura also adapted the English language mystery novels Calamity Town by Ellery Queen and The Hollow by Agatha Christie into the films Three Undelivered Letters (1979) and Dangerous Women (1985) respectively. His last film was the 1982 crime story Giwaku (Suspicion).
He also mentored younger directors, including Yoji Yamada, director of the long-running Tora-san series starring the late Japanese comedian Kiyoshi Atsumi.