1. Night at the Museum: Battle of the Smithsonian (Fox, 4,096 Theaters, 105 Minutes, Rated PG): I wonder if the first movie increased attendance at the Natural History Museum in NYC. I also wonder if this film will do the same for the Smithsonian.
The first film was a surprise family friendly hit, so you know there would have to be a sequel. And they are upping the ante this time by going to one of the country's most famous museums.
Apparently, Jedediah (Owen Wilson) and Octavius (Steve Coogan), two characters in a diorama that came to life the last time, have been sent to the Smithsonian by mistake. Now, its up to Larry Daley (Ben Stiller) to infiltrate the museum and get them back.
The previews show Darth Vader getting completely dressed down by Hank Azaria's Pharaoh character. I wonder if Lucas knew that this would happen when he let this film let him use his creation. Kinda diminishes the character a bit, don't you think? Well, not any more than Lucas did himself with the last three movies of the franchise, but still…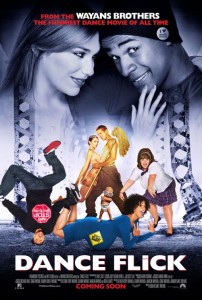 2. Dance Flick (Paramount, 2,450 Theaters, 83 Minutes, Rated PG-13): Have we finally come to the end of the line of film genres to parody? Granted, the dance film is inexplicably popular and eminently mock worthy, but do we really need a satiric send up of the genre?
This film is done by the Wayans Brothers, who, as they like to remind us, were also responsible for the Scream parody, Scary Movie. Some might view this as a good thing to have on their resume and a sure sign that this film will be good. But keep in mind two things, Scary Moviewas parodying a film that was an ipso facto parody itself, and the Wayans are also responsible for White Chicks and Little Man.
Odds are that this film will be a step above the Epic Movie/Meet the Spartans/Disaster Movie franchise but, lets be honest, you can lock 25 kittens in a room with a bunch of film equipment and give them a month and they'd come up with a better movie than the Epic Movie/Meet the Spartans/Disaster Movie trifecta.
And you got to love their optimism. This film was originally scheduled for August, but the moved it up to go against two of the biggest movies of the year. That's using your head.