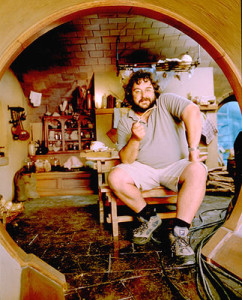 After numerous delays, Peter Jackson will begin principal photography on his two film adaptation of J R R Tolkien's The Hobbit on March 21. The start date for the films had been indefinitely up in the air while MGM, who owns the distribution rights to any film based on the book, underwent a financial restructuring. More recently, things were delayed while Jackson underwent an operation for an ulcer.
Much like the production work on The Lord Of The Rings, filming will be done at Jackson's Stone Street Studios near Wellington, New Zealand and on location around the country.
The Hobbit's cast includes Martin Freeman, Ian McKellen, Andy Serkis, Richard Armitage, Ken Stott, Graham McTavish, William Kircher, James Nesbitt, Stephen Hunter, Rob Kazinsky, Aidan Turner, Peter Hambleton, John Callen, Jed Brophy, Mark Hadlow, Adam Brown, Cate Blanchett, Mikael Persbrant, Sylvester McCoy and Elijah Wood.
The two parts of The Hobbit is set for release in December 2012 and December 2013.