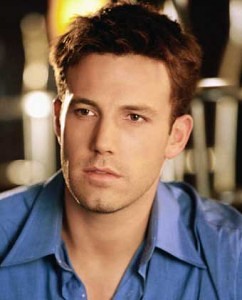 Ben Affleck may be the latest to join the cast of Baz Luhrmann's The Great Gatsby. The actor is currently in talk to play Tom Buchanan, the abusive husband of the titular character's love interest, Daisy.
The only potential roadblock to Affleck's participation is a possible scheduling conflict. Luhrmann is scheduled to begin shooting Gatsby in August while Affleck's latest directorial project, the political thriller Argo, is set to roll in September.
Affleck's an interesting choice and although he gets flack for his acting at times, I think that he would do a perfectly good job in the role. That said, I am much more interested in his growth as a director and if he has to choose between the two projects, I would hope that he would go with Argo.
Leonardo DiCaprio will star as the enigmatic Long Island millionaire Jay Gatsby with Carey Mulligan as Daisy and Tobey Maguire as Nick Carraway. Luhrmann's adaptation of F Scott Fitzgerald's classic novel is set to be filmed in 3D.
Via Hollywood Reporter.