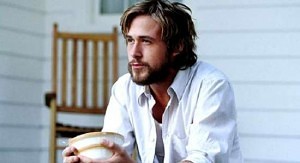 Ryan Gosling will not be saddling up alongside Johnny Depp in Disney's upcoming The Lone Ranger as was reported over the weekend.
A rep for the actor told EW yesterday that Gosling will not be playing the part.
This leaves director Gore Verbinski and Depp back on the trail of finding a leading man for their adaption of the classic western hero. Gosling, meanwhile, will next be seen in Crazy, Stupid, Love on July 29.