As part of their celebration of the 100th anniversary of the revolution that would ultimately create the People's Republic Of China, the Chinese government has commissioned a sweeping epic film of those events entitled 1911.
The film is touting Jackie Chan as its star and "general director," at least according to the website for its Japanese release (as found by Bleeding Cool). John Woo's Red Cliff cinematographer Zhang Li is listed as the film's other director. Also in the cast are Jackie's son, Jaycee and Twin Peaks' Joan Chen.
1911 is also being promoted as Jackie's 100th film, but I'm not sure at how they arrived at that number.According to his IMDb page, Jackie has 109 acting credits. I thought perhaps that maybe they weren't counting some of his early, uncredited stunt work or even his Hollywood films, but those each number over nine so that can't be it.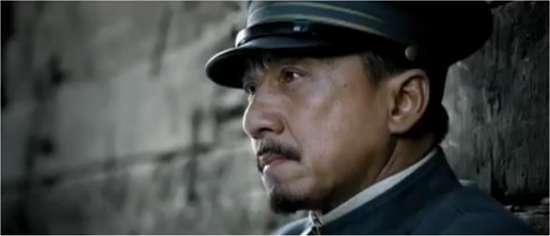 The film is scheduled for release on October 10, which is the date of the start of the Wuchang Uprising, a military uprising that was the spark for the Xinhai Revolution which overthrew that Qing Dynasty and lead to the formation of the Republic of China with Sun Yat-Sen as President. The country would go through a long period of instability, with Yat-Sen allying himself with the Communist Party of China in 1920, which would ultimately lead to the foundation of the communist People's Republic Of China post-World War Two.
Putting aside the project's politics, patriotism and/or propaganda, it looks like Jackie will be playing a straight up dramatic role with none of his trademark martial arts. For that, it should be interesting to see this film.