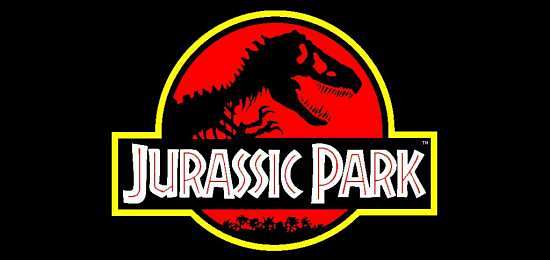 Is Steven Spielberg planning a return to Jurassic Park?
Word has begun circulating that the director has had two meetings with screenwriter Mark Protosevich at which the pair have been discussing ideas for a fourth film in the genetically-engineered-dinosaurs-go-berserk-in-an-amusement-park franchise. It should be noted that both Universal, who released the original trilogy, and Spielberg's people are stressing that these are strictly brainstorming sessions and that Protosevich, nor anyone else, has been hired to write a screenplay for a possible fourth film.
Spielberg and Protosevich worked together previously, when the director was prepping an English-language redo of Korean director Chan-wook Park's modern classic Oldboy. A rights problem scuttled that project, but it seems that Spielberg was impressed with the writer enough to bring him in for this. Protosevich is no stranger to working on big, tentpole properties. He was the original writer on Marvel Studios' Thor, though not much of his initial draft made it through to the final version. He also wrote an early draft of I Am Legend and Batman Triumphant, what would have been the fifth installment of the 1990s Batman series and the third from director Joel Schumacher except for it being cancelled after the dismal reception of Batman & Robin.
Besides, it's a long road from talking about possibly making a movie to getting it written, shot and in theaters. And even though this is Spielberg we're talking about and Universal would probably jump at the chance for another Jurassic Park film from him, he often has a number of projects in various stages of development at any one time, some of which never come to fruition.
Remember, we've seen Jurassic Park 4 rumors before. Remember that ludicrous, and yet strangely persistent, one that said the next film was going to feature dinosaurs being created by the military and that they would have harness-mounted guns and canons on them?
Based on Michael Crichton's 1990 novel, itself a reworking of his screenplay for 1973's Westworld only substituting dinosaurs for robots, the Jurassic Park franchise has proved a lucrative one. The first film pulled $915 million at the box office in 1993 with the first sequel banking $619 in ticket sales. While the third Jurassic Park film, which Spielberg only served on as producer having handing over the directorial duties to Joe Johnston, only pulled $369 million, I would imagine that there is still enough interest in a return to the franchise, especially after all this time, that Universal could have a hit on its hands.
Via Hollywood Reporter.