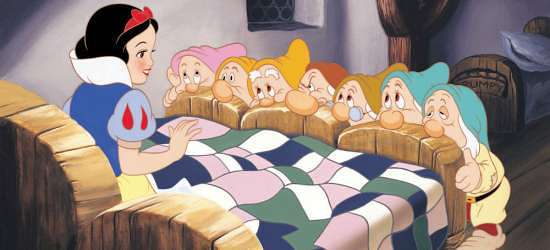 While everyone has been so busy following the competition between Relativity and Universal's dueling Snow White projects, we've pretty much forgotten that Disney has been quietly working on their own new version of the classic fairy tale as screenwriter Michael Arndt worked on the script for the studio. The project has popped back up on everyone's radar as Disney has announced the hiring of commercial director Michael Gracey to helm the project which is now officially titled The Order Of The Seven.
Originally titled Snow And The Seven, the live action film strays a bit far from the standard Snow White story by changing the setting to China and making the dwarfs warrior monks. The Hollywood Reporter, who broke the news of Gracey's hiring, fleshes that summary out a bit –
In this iteration, the seven are a 19th century-set disparate band of international warriors belonging to a centuries-old order who have lost their way. Their meeting with an Englishwoman being chased by an ancient evil is the catalyst for their redemption. While the project is set in China, the warriors will be from locales near (the U.S.) and far (Russia), and each warrior will have a unique fighting style.
(I think someone needs to be the HR writer a globe as Russia is actually nearer to China than the US is.)
This project has been bouncing sround Disney since 2002 cycling through a number of writers including Michael Chabon to Jayson Rothwell.
This will be Gracey's feature debut. Previously he was an animator at Animal Logic, the company that worked on Happy Feet before striking out to work directing commercials.