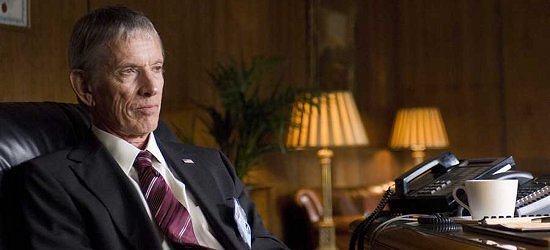 We can add Scott Glenn's name to the list of actors from the original Bourne trilogy who will be reprising their characters in the upcoming Jason Bourne-less The Bourne Legacy. Glenn will be back as CIA Director Ezra Kramer.
Previously Joan Allen and Albert Finney had been announced as returning to the franchise in their roles of CIA CIA Deputy Director Pamela Landy, who initially was assigned to help hunt down Damon's amnesiac rogue assassin only to become his ally in taking down Treadstone, the rogue CIA operation he had been a part of. Finney is reprising his role of Dr. Albert Hirsch, the one responsible for creating the fake personas that Bourne and others were implanted with for their illegal missions.
Having written the three previous Bourne films that starred Matt Damon as the brainwashed CIA black ops agent, writer/director Tony Gilroy is continuing the franchise by focusing on other agents who had been part of the same program that Bourne ultimately destroyed. To that end he has already enlisted Jeremy Renner, Rachel Weisz and Edward Norton to headline this new installment.
The Bourne Legacy is scheduled to hit theaters on August 3, 2012.
Via Variety.