It used to be that the red-head in Superman's life was his pal Jimmy Olsen. But for Zack Snyder's upcoming The Man Of Steel, Lois Lane will be sporting strawberry blonde locks as well.
Some set photos taken at the film's location filming in Indiana have surfaced and they distinctly show actress Amy Adams at work with her natural hair color. As you can see form the pictures and the video here, there's no brunette wig for Adams to bring her appearance more in line with the classic look of the character from the comics.
Will this cause consternation for some fans? Of course it will. This is an even bigger non-issue than the casting of Laurence Fishburn in the role of Perry White and that still kicked up a minor crapstorm online when that casting was announced last month.
But with very few exceptions, I've never really found that hair color to be an important factor that contributes to a film character's makeup. If Adams gives a good portrayal of Lois, I won't care if she does it as a red head, a blonde, a brunette or while wearing a multi-color afro clown wig. OK, maybe I will care about that last one a little bit. The point here is that Lois Lane was never defined by her hair color and it would be stupid to start trying to do so now.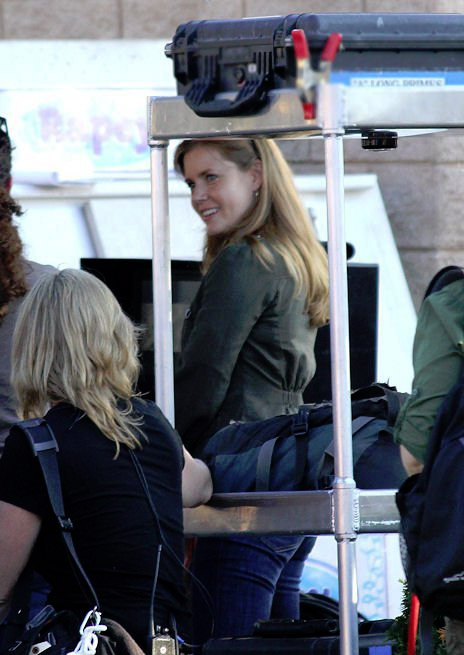 Via CinemaBlend and Superhero Hype.