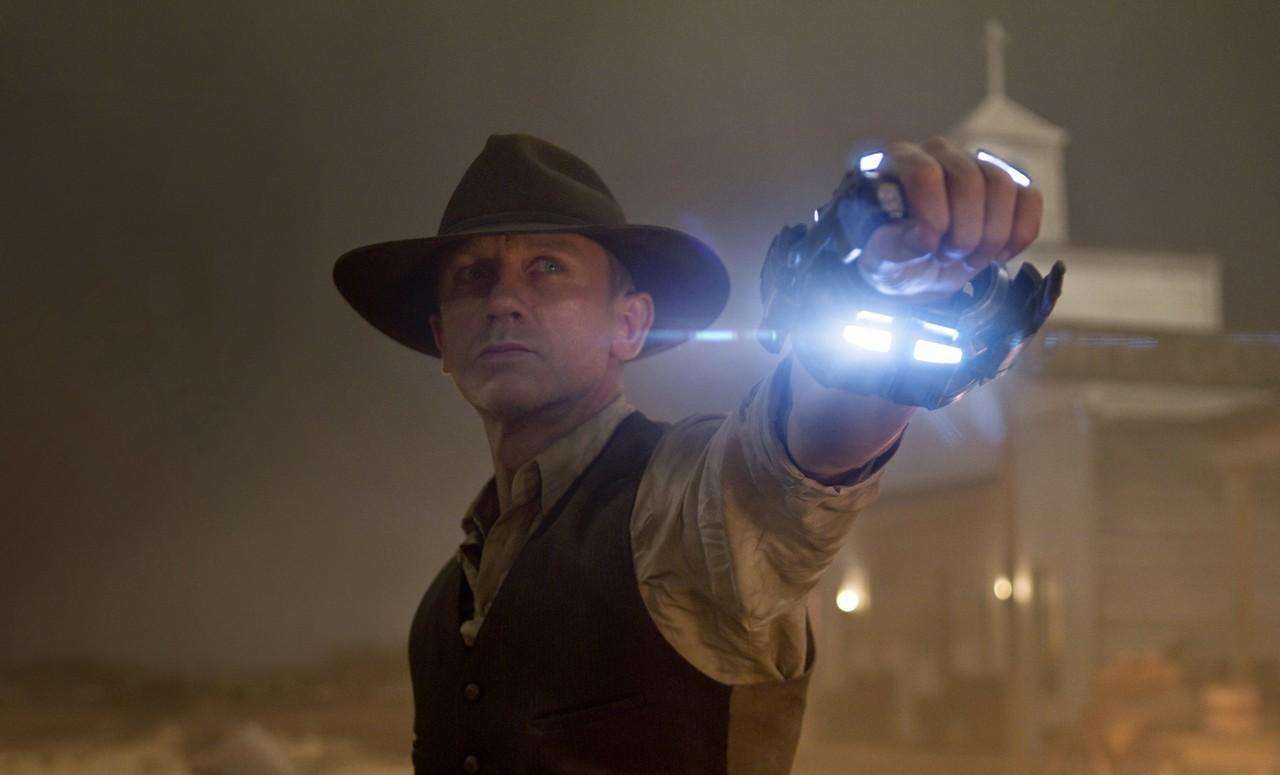 Austin-based comic book author Steven John Busti is suing DreamWorks Studios, Universal Pictures and comic book entrepreneur Scott Mitchell Rosenberg and his company Platinum Studios over the graphic novel Cowboys & Aliens and it's subsequent movie adaption which hit theaters this past summer. Busti claims that he created a comic book story titled "Cowboys And Aliens" in 1994 and had it published in the indie comic Bizarre Fantasy the next year and that the 2006 Platinum Studios comic is a direct steal of his original story.
Normally in a situation like this, it is hard to prove that an idea was lifted from one author's work for another's. The law makes allowances for the fact that two people can spontaneously and separately create pretty much the same idea and that those two people can develop that idea along similar lines.
The idea of space aliens in the Old West is a pretty easy concept to dream up on one's own. And it is possible that the defendants could normally have been able to use that as a defense.
Except for the fact that Busti has a smoking six-shooter that could prove pretty damning if this case gets to court. Prior to the publication of his story, Busti and it were profiled in the weekly Comic Shop News. It turns out that in the same issue, Rosenberg is also profiled. Definitely a connection between the two.
Now you may be scratching your head as to why someone would want to sue an unsuccessful movie such as Cowboys & Aliens. While a potential settlement could have been greater if the Jon Favreau film had been a box office smash, a bad film could taint the saleability of the original comic. If Busti is able to prove his claim, and it looks like he can, the damages could be an estimation of what he might have conceivably been able to earn if he had been able to secure his own film deal.
Via Deadline.