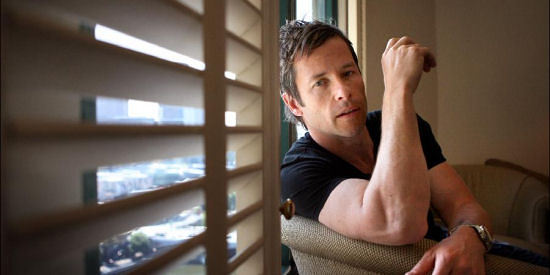 Guy Pearce will be reporting for duty next month when Iron Man 3 goes into production. The Prometheus star has been cast in the threequel as geneticist Aldrich Killian.
The use of the character of Killian is another indicator that the source material for the film's story will be the six-issue Iron Man comic book mini-series Extremis written by Warren Ellis. In that story, Killian is one of the developers of nanotechnology weapons for the military. When their company's funding is cut off, they arrange for the tech to be stolen by terrorists in that hope that a confrontation between the terrorists and Iron Man would prove that their work was worth continuing.
Pearce is joining Ben Kingsley who was recently announced as being in talks to appear as a villain as newcomers to the franchise. They will be joining the returning Robert Downey Jr as Tony Stark/ Iron Man, Gwyneth Paltrow as Pepper Potts, Don Cheadle as Lt. Col. James "Rhodey" Rhodes and Scarlett Johansson as Black Widow.
With production scheduled to start next month in North Carolina under the direction of Shane Black, Iron Man 3 is scheduled for release May 3, 2013