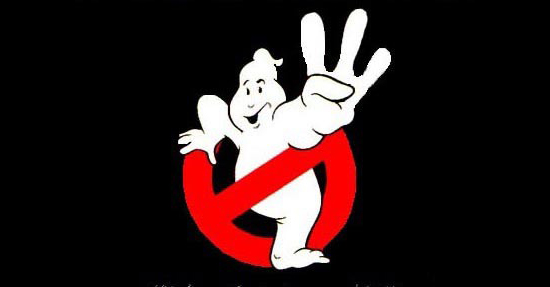 For time immemorial now it seems Dan Aykroyd has been trying to get a third Ghostbusters film project off the ground. And the biggest obstacle to that has been star Bill Murray's oscillating interest in wanting to return to his role of wisecracking paranormal expert Peter Vankman. Just a few weeks ago, Murray stated that he had finally gotten around to read the script drafted by The Office writers Lee Eisenberg and Lee Stupnitsky and hinted to David Letterman that he found it wanting, but that "We'll try again."
Aykroyd has confirmed that there are indeed new writers working on the screenplay while he was making a public appearance this past weekend to promote his private label vodka.
We've got a new writing staff working on it now. It's got to be prefect. That's the whole thing. There's no point in doing it unless it's perfect. So that's what we're up to now.
(You can see the source of the quote in a local news clip, via SlashFilm, below.)
An interesting comment that could be read as hinting that Murray may be at least tentatively interested in moving forward. You may remember a while back when Aykroyd stated that they would move forward with Ghostbusters III whether or not Murray was interested in coming back. But if he has new writers going through the script than perhaps it is too address concerns that Murray may have about the script. I doubt that this is a page one rewrite if only because if Aykroyd thought the script was good enough to send to Murray to begin with then it would be good enough for him to use if they were moving forward without Murray.
Now if we could just find out who this "writing staff" actually is.