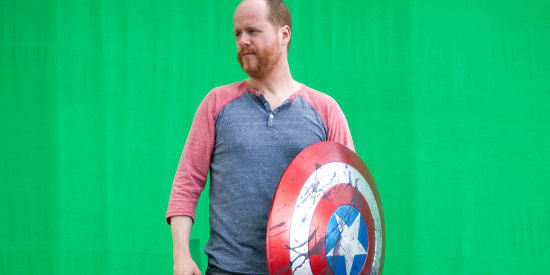 Let's cut right to the chase – Marvel Studios has announced that The Avengers director and fan favorite Joss Whedon has been signed to write and direct Avengers 2.
The announcement came this afternoon during the quarterly Walt Disney Investors Conference Call.
Additionally, it was announced that Whedon would also be involved in the development of a previously announced untitled live-action television series for ABC.
Given that the Avengers has exceeding even the most optimistic box office predictions this summer and is currently the third highest grossing movie of all time, right behind James Cameron's Avatar and Titanic, there was no doubt that Marvel was not going to try to move heaven and Earth to secure Whedon's return. Granted, Marvel has acquired a reputation for being a bit parsimonious when it comes to paying their talent, but I imagine that they may have pried the purse strings open a bit wider to insure Whedon's involvement.
Marvel has yet to officially announce a release date for The Avengers 2. Most likely, it will hit in the summer of 2015, after we have already seen the previously announced and scheduled "Phase Two" series of films – Iron Man 3, Thor: The Dark World, Captain America: The Winter Soldier, Ant-Man and Guardians Of The Galaxy – have premiered over 2013 and 2014. While those films will undoubtedly feed into the plot of Avengers 2, it remains to see how much the in-development series will feed into the film as well.
Update: Marvel Studios has released a statement confirming Whedon's deal-
Joss Whedon has signed an exclusive deal with Marvel Studios for film and television through the end of June 2015. As part of that deal, Whedon will write and direct Marvel's The Avengers 2 as well as help develop a new live action series for Marvel Television at ABC. He will also contribute creatively to the next phase of Marvel's cinematic universe.
That makes it sound as if in addition to his work on Avengers 2 and the untitled TV series, he will have some input into the movies that are comprising Marvel's Phase Two.