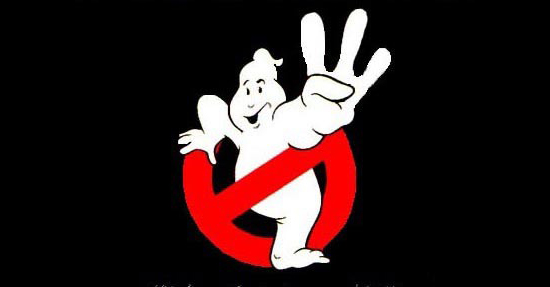 There's a phrase in journalism known as "burying the lede" in which a writer takes what should be an important and highlighted piece of information and sticks it deep into a story where it might get overlooked. That happened today with a story from Deadline about director Ivan Reitman having his football film Draft Day which is to star Kevin Costner postponed in order for him to shoot the long awaited Ghostbusters 3 next summer.
Reitman and partner Tom Pollock developed the Moneyball-esque Draft Day, the fictional account of the events that take place on a draft day for the perennial also-ran Buffalo Bills. Costner would play the team's GM, but timing is a major challenge for this film.
Paramount chose not to make it in the small window that Reitman has before he is expected to finally get the long-gestating Ghostbusters reboot in front of the cameras next summer for Sony Pictures (sans Bill Murray)…

It would be tough to find room to squeeze in the football film and finish before Reitman goes back to Ghostbusters duty.
Lots to decipher out of this small bit, the least of which is that it appears as if Sony is serious enough about making a new Ghostbusters film that they are willing to begin arranging their production schedule around the project. So that's definitely a positive sign.
And a summer 2013 shoot would definitely position the film for a release in 2014, just in time for the original film's 30th anniversary. What better time to release a new film, especially one that will purportedly pass on the franchise to a new, younger set of paranormal removal specialists?
We should note that the report does use the word "reboot." But was it just a misused word for returning to the franchise or was Reitman more than just speculating last month when he stated "I think Ghostbusters probably should be remade"? I have a feeling that that is not happening and the writer just had a moment of bad word choice.
Finally, though, it does appear as if star Bill Murray will not be coming back for this third go-round. Aykroyd had stated before if Murray wasn't interested in coming back that they would move forward without him. Murray has always been the main hold up on a third film due to a contract clause from the original that gave him a vote on moving forward with any sequel. His dissatisfaction with how Ghostbusters 2 turned out has been the major factor in his reluctance to come back for a third time.
And with Murray's absence it looks as if we're back to the same two questions about the film we had the last time it appeared as if he wasn't going to be participating – Will they recast his role or will his character not appear at all and his absence be explained away with a few lines of dialogue.
Of course, there always remains the biggest question – Will people want to see a Murray-less Ghostbusters film?