In 2008, the family of Jerry Siegel won a landmark verdict that gave them the rights to many elements Siegel's most famous co-creation, Superman. Their lawyer, Marc Toberoff, was viewed as their knight in shining armor, and Superman's future was in doubt..
Now, just five years later, due in part questionable behavior by Toberoff, the Siegel's rights were taken away as quickly as they were given, and Superman is safely back in the control of DC Comics, just as he was for the last 75 years.
The Hollywood Reporter relates that the 9th Circuit Court of Appeal has reversed 2008 lower court ruling that gave half the rights from the Superman story in Action Comics #1 and elements that appeared in other early Superman appearances to the Siegels. The reason is that a 2001 agreement negotiated between the Siegel's then-lawyer and DC Comics was essentially agreed to by the Siegels and that agreement contradicted the right for the Siegel estate to claim the copyright to the character back.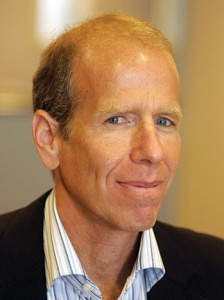 DC Comics claimed that Toberoff interfered with that deal and encouraged the Siegels to terminate their copyright with the comic book company. DC claims Toberoff did this so he could get a healthy percentage of the Superman copyright for himself. Toberoff, who also represented the heirs of Joe Shuster, Siegel's partner in creating Superman, negotiated an agreement with both families that gave him control of over 47% of the Superman copyright.
The Shuster claim to their half of the Superman copyright was overturned in October by an appeals court for a similar reason–that a 1992 agreement made between Shuster's sister Jean Peavy and DC Comics where she signed over her share of the Superman copyright in return for a pension for herself was legal binding and was her forfeiting the right to terminate the copyright for herself and her heirs.
The case could be appealed to the Supreme Court, but since that court is unwilling to hear these kind of cases, the matter is pretty much over and done. DC Comics now holds 100% of the Superman copyright and The Man of Steel film can proceed without fear of legal injunctions.
Don't feel too bad for the Siegel family. The 2001 agreement that the courts said was binding was one that paid the heirs millions and millions of dollars.
As for Toberoff, he now has to deal with the lawsuits DC filed against him due to his interference in their negotiations with the Siegel and Shuster heirs. If he loses, instead of getting a huge amount of case from DC over Superman, he might end up paying a huge amount in recouped legal fees.