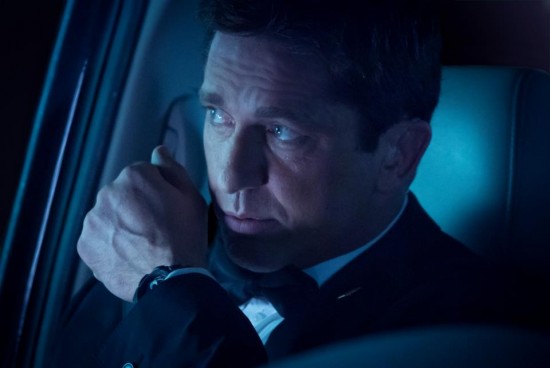 This year we will see the release of two competing films that feature a terrorist attack on the White House as the main plot point. Over the summer we're getting White House Down, but before that we get director Antoine Fuqua's take on the idea – Olympus Has Fallen – on March 22. Having had the opportunity to read the scripts to both projects, I can say that this is the more serious of the two action pieces, while White House Down very much lives up to the description "Die Hard in the White House" (see my script review here).
We don't know yet how director Roland Emmerich's White House Down will look, but today we get our first glimpse at Olympus Has Fallen thanks to the film's just released first trailer.
That's Gerard Butler as the disgraced Secret service agent in the White House at the time of the terrorist attack and Aaron Eckhart as the President. Ashley Judd, Morgan Freeman, Dylan McDermott and Angela Bassett round out the cast.
And as an extra bonus, here's the film's poster –