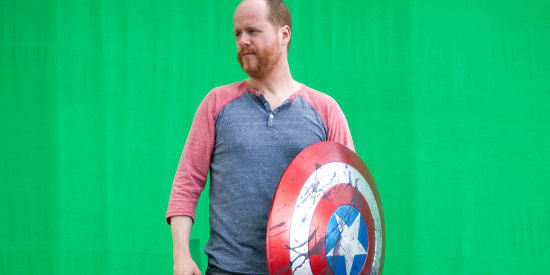 One of the first big stories of the year came was that Marvel Studios' Avengers 2 was going to climax with an incident that would lead the World's Mightiest Superheroes to launch the Hulk into space, paving the way for a long form adaptation of the comic book storylines Planet Hulk and World War Hulk across a new Hulk film and the inevitable Avengers 3.
The story came from Latino Review, whose record on scoops like this is spotty, and it wasn't before long that there were other sites who had their own sources refuting their claim.
But the time for anonymous sources is now past, as Avengers and Avengers 2 writer/director, and one of the creative masterminds of Marvels' franchise direction, Joss Whedon has weighed in on the reports about
Speaking to IGN, Whedon rammed a stake through the heart of the Planet Hulk/World War Hulk rumor –
Well I'm really not supposed to comment, but no, that's nonsense.
Now of course there will be some who will insist that Whedon is deliberately stating falsehoods in order to preserve the film's plotline. (I fully expect this to be the party line from Latino Review.) And he very well may be, but I tend to believe that if he were to lie about the upcoming film's plot, he would do it a bit more artfully then this. Here he just sounds a bit irked that he has to address such a rumor at all.