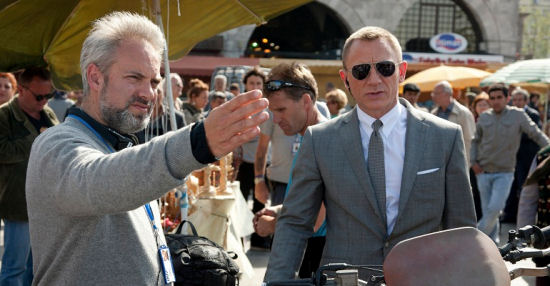 Although he had claimed not too long ago that his schedule was too packed to take the job, Skyfall director Sam Mendes is now reportedly in talks to direct the next James Bond film after all.
Deadline has broken the news, just a few hours after a Variety report claimed that Bond franchise producers Eon Productions were looking at a number of high profile directors to take on the 24th installment of the British secret agent's adventures including Nicolas Winding Refn, Shane Black, Tom Hooper, David Yates and Ang Lee.
Currently Mendes is is prepping a stage musical version of Charlie And The Chocolate Factory for London's West End and then a move to Broadway and claimed that it was those responsibilities that prohibited him from returning to Bond franchise. Apparently he got back in to contact with producers Michael Wilson and Barbara Broccoli and the three have managed to work out Mendes's scheduling concerns.
Since the Mendes-directed Skyfall grossed $1.1 billion at the box office to become the highest-grossing installment of the franchise and the eighth-highest grossing film of all time, it looks as if Wilson and Broccoli are willing to wait a year or so past their original 2014/2015 target date for Bond 24 to see if Mendes can get lightening to strike twice.
Currently, John Logan is working on the film's screenplay, developed from an idea that he collaborated on with Mendes.