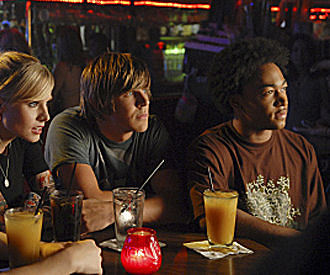 As the start date for Rob Thomas' crowdfunded Veronica Mars feature looms, two more cast members from the original television series have signed aboard the film. Over the weekend it was announced that Chris Lowell will be back to reprise his role as Veronica's one time flame Stosh 'Piz' Piznarski while Percy Daggs III will be back as Veronica's best friend Wallace Fennel.
The pair will be reuniting with series star Kristen Bell and series regular Jason Dohring.
The Veronica Mars movie made news when series creator Rob Thomas turned to crowdfunding website Kickstarter to finance the project. An initial goal of $2 million was met with a day and ultimately $5.7 million was raised, breaking site records.