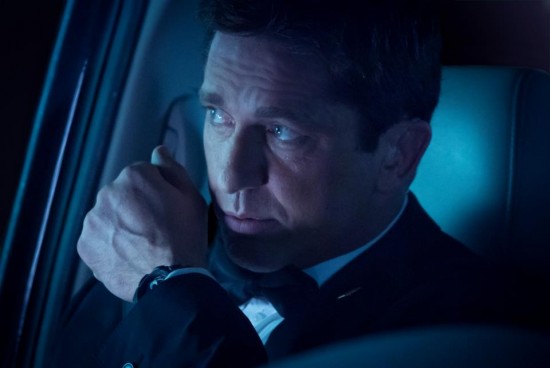 Gerard Butler will be returning as the Secret Service agent who has to save the President from terrorists again in London Has Fallen, a sequel to last March's surprise hit Olympus Has Fallen, about a terrorist take over of the White House.
News of the sequel comes from Screen Daily, who state that the storyline will center on "a plot to strike the city during the funeral of the British Prime Minister. Only the President Of The United States, his secret service head and an English MI6 agent can save the day."
In addition to Butler, Aaron Eckhart, Morgan Freeman, Angela Bassett, and Radha Mitchell are all set to reprise their roles from the first film.
One person probably not returning for the sequel is director Antoine Fuqua. Plans are currently calling for the film to start production next May, but Fuqua is still in post-production on his adaptation of the 80s television series The Equalizer starring Denzel Washington and might not have enough prep time.
Olympus Has Fallen turned out to be the surprising winner in this year's battle of the "Terrorists take over the White House" movies. Most observers were betting that director Roland Emmerich's White House Down would have been the bigger box office film, but it barely even registered at the box office when it was released over the summer. Olympus Has Fallen however, managed to $161 million worldwide, when it opened a few months earlier in the blockbuster "off season."
Personally, I did not like Olympus as much as I did White House Down. I thought that Emmerich's film was more conscious that it was yet another in a long line of films that could ultimately be described as "Die Hard in a blank" and had fun with that. Olympus however seemed to be taking itself a bit too seriously. But if we're going to continue with the Die Hard parallel, it looks like this budding franchise has just jumped from Die Hard's confined to one building setting to Die Hard: With A Vengeance's city-wide story canvas.