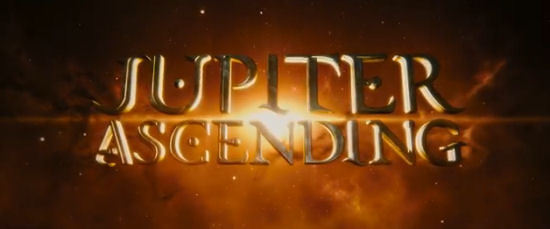 Some filmmakers love their secrecy, hiding their projects from public view in order to preserve the surprises of their stories. Sometimes it works, and sometimes they regret what they've done. I'm not sure where we fall yet with the lack of information that has come out of the Wachowski's latest project, Jupiter Ascending, but the first trailer for the movie below seems to be a bit of a jumble of ideas and concepts that we've seen before.
If you can't make out what is supposed to be going on here, the studio has also released a short plot outline that might clarify a few things.
Jupiter Jones (Mila Kunis) was born under a night sky, with signs predicting that she was destined for great things. Now grown, Jupiter dreams of the stars but wakes up to the cold reality of a job cleaning toilets and an endless run of bad breaks. Only when Caine (Channing Tatum), a genetically engineered ex-military hunter, arrives on Earth to track her down does Jupiter begin to glimpse the fate that has been waiting for her all along – her genetic signature marks her as next in line for an extraordinary inheritance that could alter the balance of the cosmos.
Can the Wachowskis manage to turn this into something interesting? Their work is usually ambitious in scope and technique, but I must confess that this story, which they h=have originated themselves, seems fairly pedestrian for their talents.
Jupiter Ascending is set for release on July 25, 2014.