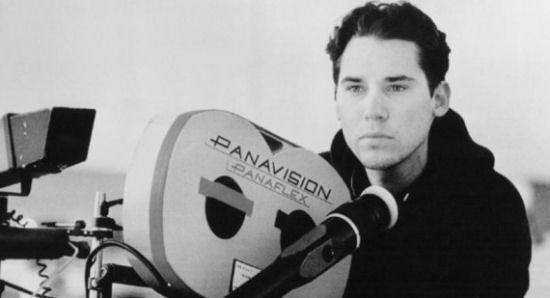 Bryan Singer's return to Fox's X-Men franchise was an even deeper dive back into the pool than we first thought. Not only is helming what is shaping up to be the largest film in the franchise to date, but he will also be heading up its (inevitable) sequel, Age Of Apocalypse. And helping him out on that sequel are his former writing collaborators on X2: X-Men United – Mike Dougherty and Dan Harris.
Singer tweeted out the below picture of the three of them, along with Simon Kinberg, with the following message –
Late night #XMen #Apocalypse story session. #SimonKinberg @DanimalHarris @Mike_Dougherty It's snowing in Egypt! pic.twitter.com/GtJs3VgZ3M

— Bryan Singer (@BryanSinger) December 19, 2013
(The "snowing in Egypt" thing appears to be just a comment on actual news, not a plot point under discussion.)
Seeing Dougherty and Harris back in the fold is good news as far as I am concerned. The three of them wrote the best installment of the original X-Men franchise as far as I am concerned and it bodes well for things moving forward.
Kinberg's presence should come as no surprise either. Since he was recently appointed by Fox to oversee their entire output of Marvel Comics-based movies (basically any X-Men and Fantastic Four derived films), his presence is probably more of an advisory one in terms of storytelling and for possible coordination with either the X-Force film in development or Josh Trank's Fantastic Four film.
Via Bleeding Cool.