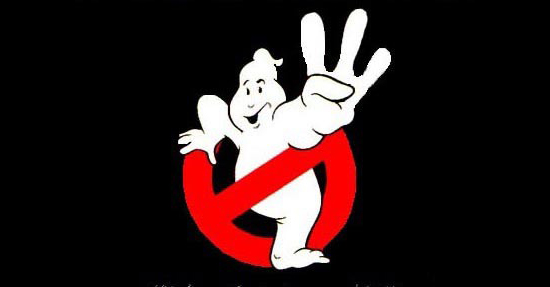 Sony Pictures is pushing to get a third Ghostbusters film into active production by no later than this time next year, but the man who helmed the first two films in the franchise, Ivan Reitman, is stepping down from the director's chair. Reitman will still be staying with the project in the form of a producer and will help Sony exec Amy Pascal in the search for someone to take his place behind the camera.
Reitman, in an interview with Deadline, stated that the passing of his good friend and Ghostbusters co-writer and co-star Harold Ramis last month was just a part of a decision he had been mulling over recently –
There has been all kinds of stuff, unofficially written about Ghostbusters… I've been reading things online for about four years, speculation on who's writing, what they're writing, who's in it, who we will use, and who's directing. We'd decided not to comment up till now, I wasn't sure what I was going to do, and it was never clear what Bill was going to do. A lot of things happened in the last few months, the most significant of which was the passing of Harold, who was a very good friend who was extraordinarily influential in my career. We did five movies together including both Ghostbusters…

When I came back from Harold's funeral, it was really moving and it made me think about a lot of things. I'd just finished directing Draft Day, which I'm really happy with and proud of. Working on a film that is smaller and more dramatic was so much fun and satisfying. I just finally met with Amy and Doug Belgrad when I got back. I said I'd been thinking about it for weeks, that I'd rather just produce this Ghostbusters. I told them I thought I could help but let's find a really good director and make it with him. So that's what we've agreed will happen. I didn't want all kinds of speculation about what happened with me, that is the real story…

It was such an amazing time in my life 30 years ago, and I felt that way on the second film," he said. "With Harold no longer with us I couldn't see it.
I can't say as I am not surprised and I don't see how anyone could begrudge him his decision.
As for how the film could possibly go on, in the wake of Ramis's passing, it was reported last month that the original Ghostbusters characters were relegated to pretty much small, cameo roles and that it would be possible to write around Ramis's absence. Reitman pretty much confirmed this with Deadline, stating "It's a version of Ghostbusters that has the originals in a very minor role."
The project has been a high priority for Sony for sometime, as the studio is looking to turn it into a viable franchise to stand alongside their James Bond and Spider-Man film series as perennial moneymakers.
We've heard reported start dates for Ghostbusters 3 times before, so it remains to be seen as to whether this is the time it will actually happen. I think I'll believe when we see the first set picture of the new EctoMobile tearing down a Manhattan street.