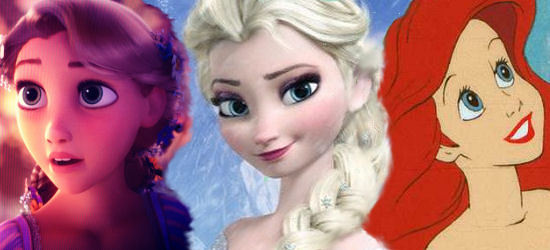 As you may remember, we do love to find links in movies that suggest that they are part of a larger, shared universe, so this theory that has popped up over the weekend linking three Disney films – The Little Mermaid, Tangled and Frozen – caught our fancy.
It starts off with a little easter egg that Frozen's animators dropped in that references Disney's last film Tangled. Notice that the two royal guests arriving at the palace in Frozen for Elas's assumption of the throne? That's right, it's Tangled's Rapunzel and Eugene. Now why would they be showing up at the palace for Elsa's ceremony?
So why would these two characters be showing up? That's the question taken up by some folks over at first Pintrest and then Tumbler –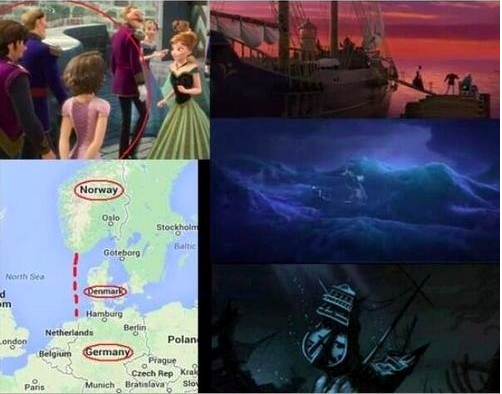 So in essence, while The Little Mermaid was produced some 20 years earlier, the sunken boat that Ariel explores in her film has been ret-conned to be the same one that Elsa and Anna's parents were lost on when it sank in a storm.
Via BuzzFeed.