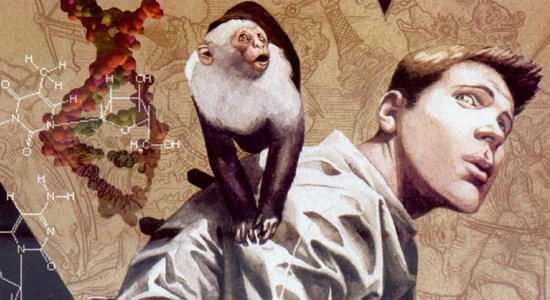 When we last checked in on the Y, The Last Man film, co-creator Brian K. Vaughan said that the film rights would revert back to him and artist Pia Guerra if the film did not go into production in a couple of months.
That was back in January, so the rights have reverted back, right?
Right.
Dan Trachtenberg, the most recent director attached to the project was asked about the progress on the film on Twitter on Wednesday. This is what he had to say:
Not happening. But it's in trusted hands (the creators). RT @AndyWagnerActor: Any updates on your Y:TLM screen adaptation? #bigfan

— Dan Trachtenberg (@DannyTRS) September 25, 2014
Trachtenberg went in more detail in an interview with /Film, stating the right have been back with Vaughan and Guerra for months. The director also went into what his take on the film would be, which would be an adventure film in the mold of Raiders of the Lost Ark and Big Trouble in Little China. It's been a while since I read the series, but from what I recall that doesn't seem to be exactly the best tone to take for the property.
While he hints that Vaughan's involvement with other projects might mean that a Y, The Last Man film is for all purposes dead, Trachtenberg himself expresses a wish that if the property doesn't remain the exclusively in the comic book medium, that a television show would be the only thing that would "suffice."