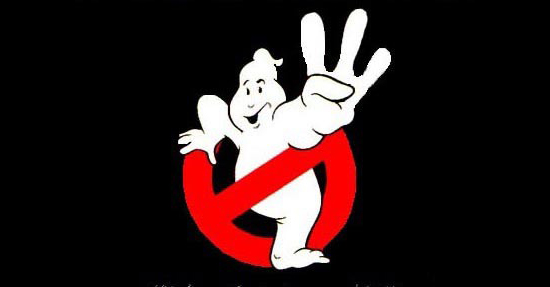 Last week Sony finally took a real step forward in their plans for a third Ghostbusters film, being officially announcing that Bridesmaids director Paul Feig had been hired to direct the project and that he would be collaborating with The Heat screenwriter Katie Dippold on the script. But outside of the fact that Feig stated he was going to fill the cast with "hilarious women," there weren't any more concrete details on how the new film will take shape. The big question that was hanging over the project was whether these "hilarious women" would be inheriting the titular paranormal elimination business of its originators – i.e., Dan Aykroyd and Bill Murray – or would the film be a reboot of the franchise.
EW managed to catch up with Feig and get the answer – The new Ghostbusters film will be a reboot.
It's not coming into the world that existed before. It's always hard if the world has gone through this big ghost attack, how do you do it again? I wanted to come into our world where there's talk of ghosts but they're not really credible, and so what would happen in our world if this happened today… Everything is up for grabs right now. I look at this the same way a superhero movie launches where it's always fun to see, like, what are they going to do with the costumes this time? What are they going to do with the hardware this time? It's not going to be, here is the exact same stuff. It's also not going to go, screw you, if you like that stuff, it's all completely different. We're going to have fun with it, but again, bring it into our time period. I'm a big hardware nerd when it comes to sci-fi and all of that so I love all the gear and I love all that. We're really going to have fun with playing with the science of it.
While I am not generally a fan of remaking a classic film – I prefer the idea of taking a bad film and trying to make a better version of it – this is probably for the best. Over the past several years as Aykroyd has tried to get a third Ghostbusters film going we have seen franchise co-star Bill Murray interest wax and wane and the passing of co-star and co-writer Harold Ramis. And while a continuation would have focused on the senior `busters handing over the franchise, both film and the business in the movie, to a new group of young comic actors, since it would not be able to feature even a cameo between all four original cast members, it would feel all the lesser.
While no matter what course they were to take for a third film – reboot or continuation– the cast was definitely fated to be in the shadow of the original classic. The clean break from the past that a reboot affords, though, just might leave the cast in less of that shadow allowing them a better chance at bringing their own elements to the film.