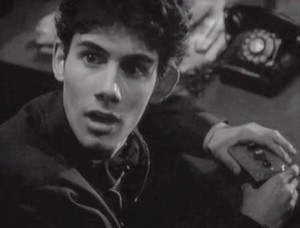 Tom Schiller is undeservingly the least remembered creative asset of the original Saturday Night Live. While the on-screen cast and off-screen writers would be known for their numerous comic creations on the groundbreaking late night series and in other projects afterwards in television film, and in one case the halls of the United States Senate, Schiller's career never broke out in the same way. And that is a shame given that the short films he contributed to the show's early years – such as the Federico Fellini parody La Dolce Gilda which the Italian neo-realist director reportedly loved – were some of the smartest and most insightful things presented on the show ever.
It's not that Schiller didn't get a shot at bigger things beyond the show. That chance came in the early 1980s, courtesy of Saturday Night Live creator Lorne Michaels. Michaels had just signed a five picture deal with MGM as a way to help finance his new Broadway Video production company and asked Schiller to fill one of those slots. The result was Nothing Lasts Forever, the story of a young man who decides he has had enough of the near future society in which he lives and opts to head to a moon colony to start a new life.
TCM will be screening Nothing Lasts Forever on their TCM Underground showcase, Saturday night/early Sunday morning January 3 at 2am (eastern), 11pm (pacific).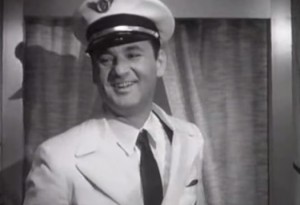 Production commenced on the film in April of 1984, with a pre-Gremlins Zach Galligan (beating out Matthew Broderick, John Cusack, and Matthew Modine) in the lead role of the disaffected Adam Beckett opposite Lauren Tom, still a few years away from her starring turn in The Joy Luck Club. In addition to SNL chums Bill Murray and Dan Aykroyd making cameos, Schiller padded out the cast with an eclectic bunch of actors including comic Mort Sahl, Imogene Coca (who went on to do National Lampoon's Vacation when she wrapped her work here), Sam Jaffee, movie tough guy Lawrence Tierney still a few years away from career rejuvenation in Reservoir Dogs and Calvert DeForest, perhaps better known to late night television viewers as Larry "Bud" Melman of David Letterman's chat shows.
Schiller has described the movie as a mélange of all the late night movies he would watch on TV as a kid – Hollywood studio films of the 1940s and `50s, science-fictional trips to the moon and Italian neo-realism all in one potent blend. There were reportedly no real issues on set during the film's production, but things took a turn for the worse soon afterwards, when a disastrous preview screening in Seattle of a rough cut of the film prompted the studio to just shelve the film rather than try and complete it. A video release to Europe was done on the quick and cheap, so cheap that they never even fixed a number of glaring editing issues, including the repetition of one scene.
American film buffs interested in seeing the film got their first real chance in 1992, when it was screened as part of the Museum of the Moving Image's "SchillerVision" event, in which they screened a number of the director's short films as well as Nothing Lasts Forever. It would be another 12 years before it was exhibited again, when Bill Murray insisted that it be shown as part of a 2004 retrospective of the comic actor's films at the Brooklyn Academy of Music. Subsequently, the film's reputation has only grown through occasional screenings at film festivals and one-off events.
Unfortunately, it appears that there are some rights issues that are holding up any kind of home video release, so for now, outside of the odd festival screening, this appears to be the only time to catch this film. Set your DVR.