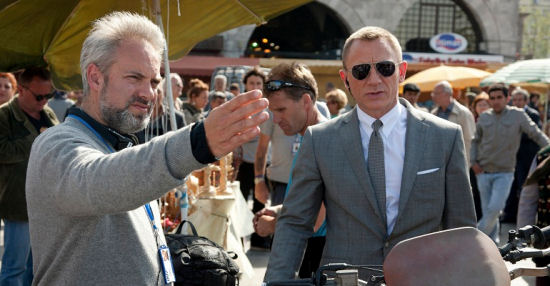 It may be that the currently in production Spectre might be director Sam Mendes last tour of duty with the James Bond franchise.
While his previous Bond entry Skyfall has received critical acclaim and done well at the box office, Mendes was reluctant to return for a second film. And it appears that reluctance to continue on with the franchise may have only increased, as he told the BBC –
I said no to the last one and then ended up doing it, and was pilloried by all my friends. But I do think this is probably it… I don't think I could go down that road again. You do have to put everything else on hold.
That's not to say that he was down on the experience in general.
It feels almost, even though we've just finished shooting it, like one big experience and it was a fantastic life-changing thing. It really is more a lifestyle choice than a job.
Honestly, I can't say that I blame him for wanting to move on. Before coming on the franchise Mendes was best known for strong character dramas like American Beauty, Road To Perdition and Revolutionary Road. And while he definitely brought those sensibilities to the Bond franchise, I can certainly understand him looking at perhaps getting back out and working on some different projects where he might not be as chained to the many requirements and masters that a franchise film has.
Of course, this is the Bond franchise, so one should always remember to never say never…