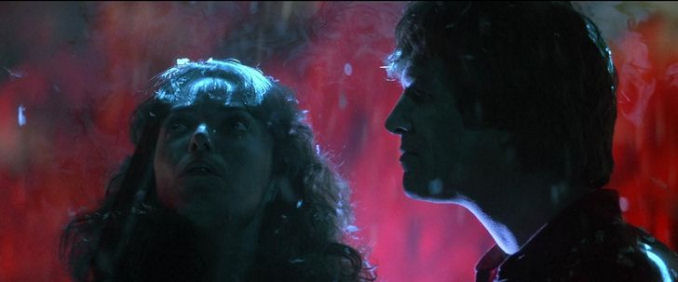 Night At The Museum franchise director Shawn Levy has signed on to direct a remake of Starman, John Carpenter's 1984 science-fiction romance which starred Jeff Bridges and Karen Allen.
Arash Amel is already on board to write the screenplay. Amel has two screenplays that have been named to the Black List – 2011's Grace of Monaco and 2014's Seducing Ingrid Bergman. Granted, the resultant Grace Of Monaco film was not that good, though thatcould be down to a number of factors outside of Amel's control. James Mangold is currently developing Seducing Ingrid Bergman, though there is no word as to when it might actually get in front of cameras.
Starman, alongside Escape From New York and Big Trouble In Little China, perhaps best represent the oft-times neglected work of Carpenter's that lie outside of his traditional horror film roots. It's strong enough that it Jeff Bridges earned an Academy Award nomination for Best Actor for his work, no mean feat for a genre film in the 1980s, a time when at best a film like that would only be nominated for a technical award like Best Visual Effects. And the strength of the film lies within its script, a very human story with science-fiction trappings. It will be interesting to see what Amel and Levy plan on bringing to the material. It is already a pretty perfect telling of its story as it is.
Via Hollywood Reporter.