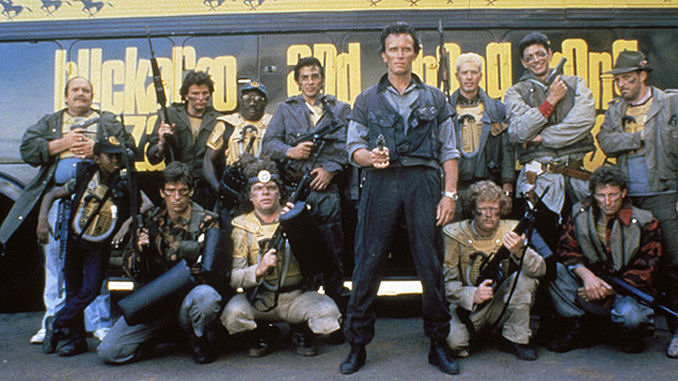 Kevin Smith has elaborated a bit on his plans to bring the 80s cult favorite The Adventures Of Buckaroo Banzai: Across The Eight Dimension to television.
In a post on his Facebook page, Smith laid out his plans to retell the film's story over a ten episode season and bring in some top notch directorial talent like Richard Kelly and Edgar Wright to direct as well as the original film's director W. D. Richter. He also wants to have the original film's screenwriter Earl Mac Rauch pen an episode that would fill in the backstory of how the film's aliens first arrived on Earth. He also seems cognizant of some of the criticism he ha been receiving over the past 24 hours, promising "I'm not gonna ‪#KevinSmith‬ this Banzai series at all."
I've been tapped to adapt BUCKAROO BANZAI into a series, which is something of a dream come true: I've loved the 1984…

Posted by Kevin Smith on Tuesday, May 17, 2016
I have to say that him talking a bit more in depth about his hopes for the series, especially the part about the directors he is looking at bringing in. If I could add a name to that list it would be Wes Anderson. As anyone who has seen Anderson's The Life Aquatic With Steve Zissou knows the the director is a fan of The Adventures Of Buckaroo Banzai. He even aped the film's end credit "Hero March" for his own film. Sure the idea of Anderson directing an installment of episodic television does challenge the imagination, which is why I suddenly very much want to see this.