Jack Davis was a legend. His work on the horror stories published by EC Comics would guarantee that. His being a founding member of Mad Magazine's Usual Gang of Idiots would lock his legend down. But his career took him to all fields of commercial art, including creating some of the most iconic movie posters of the 20th century. Davis died today of natural causes. He was 91.
And his story almost ended before it began. His career as an illustrator stalled, and a move to New York led to him being bilked out of all his money and having his car stolen. Davis made the rounds of the New York ad agencies and comic publishers and received nothing but rejection. EC Comics was his last stop before returning to he native Georgia. William Gaines hired Davis on the spot and the rest is history.
Davis' art helped define the line of books EC put out as his rough-hewn artwork was featured in the company's Tales from the Crypt, The Haunt of Fear, Frontline Combat, Two-Fisted Tales, The Vault of Horror, Piracy, Incredible Science Fiction, Crime Suspenstories, Shock Suspenstories, and Terror Illustrated. And after it no longer became feasible for EC  to publish horror comics, Davis moved over to the company's new venture, become one of the artist who appeared in the first issue of Mad Magazine, a job that he would continue for decade and decades afterward.
As a side job to his work at MAD, Davis did pieces of art for ads, album covers, and, naturally, film posters. His distinctive artwork graced some of the most popular films of the day. Davis' skill with caricature and creating humorous scenes made him in high demand for posters gracing the manic comedies of the 1960s and 1970s.
His work included 1963's It's A Mad, Mad, Mad, Mad World,
1966's The Russians Are Coming, The Russians Are Coming,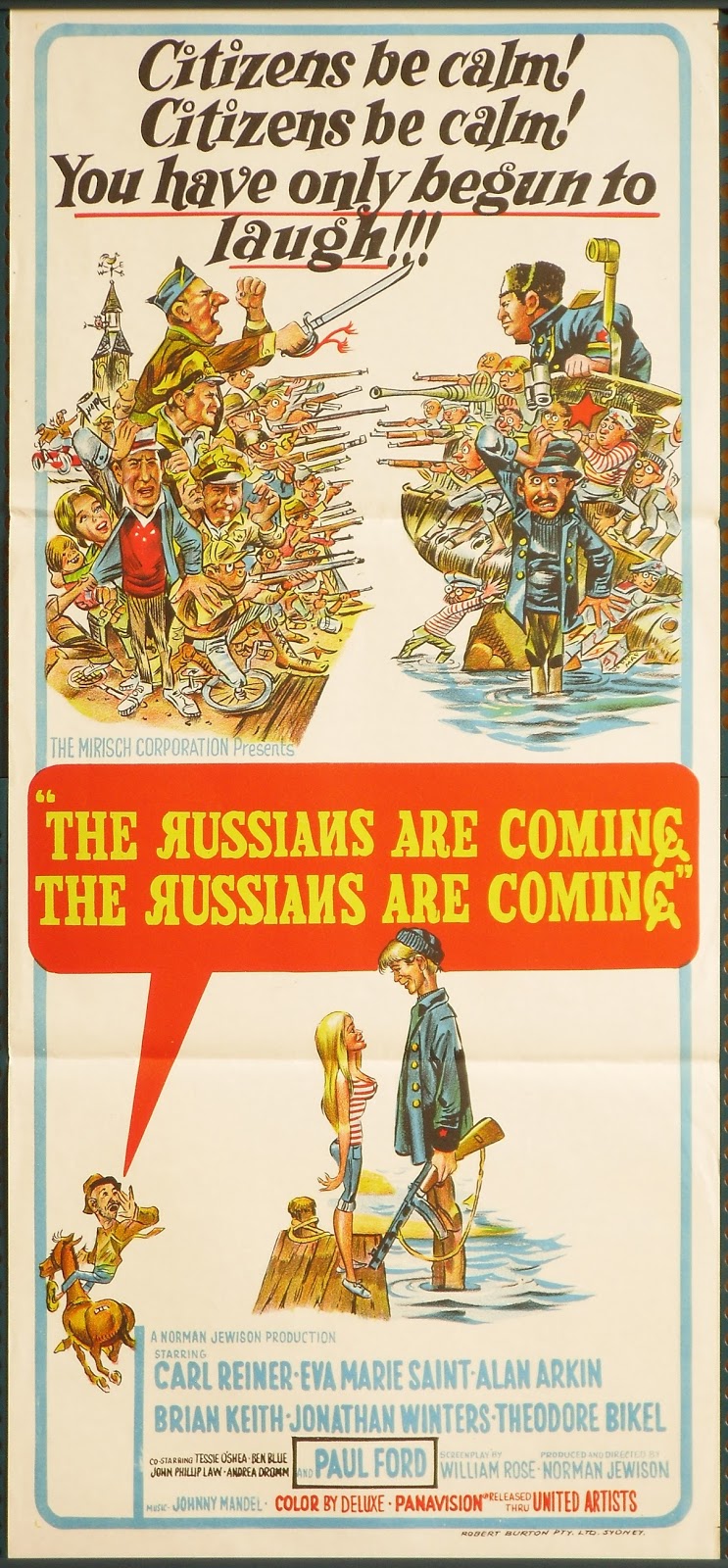 1970's Kelly's Heroes,
1971's Bananas,
1973's The Long Goodbye,
and 1973's The Bad News Bears.
And there were many more.
Jack Davis worked right up until his death. I'm just glad to be one of the many generations he made laugh, scared or entertained. May he rest in peace.