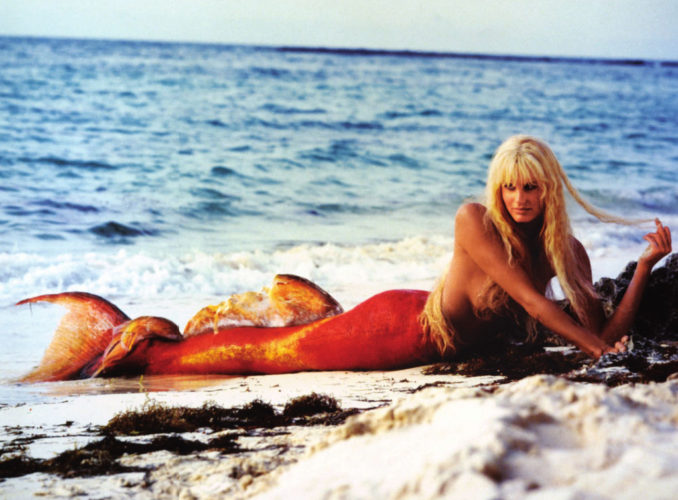 So, this has been a big week for remakes with a twist coming out of Disney. On Thursday, we reported that they were making a sequel /remake of the Rocketeer with a female African-American protagonist. Now, they have announced that they are making a Splash remake starring Jillian Bell and Channing Tatum.
If you are thinking that Ms. Bell might not have a mermaid-like body, 1. shame on you and 2. Disney probably thinks the same thing, because Bell will be playing the Tom Hanks role and Tatum will be playing the mermaid…er…man.
Yes, in not what has become a trend in Hollywood, we get another comedy from 1984 that will be gender-swapped. I think they're doing this on purpose just to make the trolls angry.
The original Splash jump started the acting career of Tom Hanks, the directorial career of Ron Howard, and the producing career of Brian Grazer (Howard and Grazer will produce the remake too). It told the tale of an unlucky at love man (Hanks) who meets what he thinks is the perfect woman (Darryl Hannah). The woman turns out to be a mermaid that the man once met as a boy. Their budding romance is challenged by her naiveté and a scientist who knows her secret and wants to dissect her.
The original is one of my favorite films, so, naturally, you'd expect me to automatically hate this film. Not really. I like both Bell and Tatum, and I think Tatum can really shine in this role. So color me optimistic.