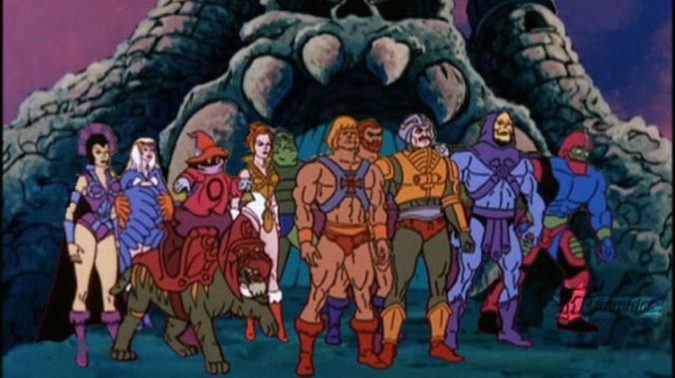 After nearly a year of no news on Sony's attempt to bring the He-Man And The Masters Of The Universe toy line to the big screen, the last 24 hours has brought a flurry of news.
Sony has finally announced a date for the long in development project, penciling the film onto its schedule for a a December 18, 2019 release.
The question, though, is who will direct the film?
Entertainment Weekly is reporting that McG, who came on board the project early last year, has dropped out of the film. When he signed on, McG was set to oversee a rewrite of the then most recent draft that had been turned in by the writing team of Alex Litvak and Mike Finch.
EW also reports that Sony is currently looking for a new director to come on board. Meanwhile, Dark Knight trilogy screenwriter David S. Goyer is working on the screenplay. It is not known if it will be a page one rewrite or just a polish, but what ever it will be Goyer has to write fast if the film is going to make that December 2019 deadline. Goyer has some directing experience so I wouldn't be surprised if he wound up in the mix for the directing chair.
He-Man And The Masters Of The Universe has been a property that has been in development for years, first at Warner Brothers before moving to its current home at Sony. Over the years a number of creatives including John Woo, John Stevenson, Jon M Chu, Terry Rossio and Jeff Wadlow, Mike Finch and Alex Litvak, Justin Marks, Evan Daugherty, and Adam Rifkin have all worked on trying to get the franchise back up on the big screen. And again we find ourselves asking, will this latest attempt be the one that reaches cinema screens?