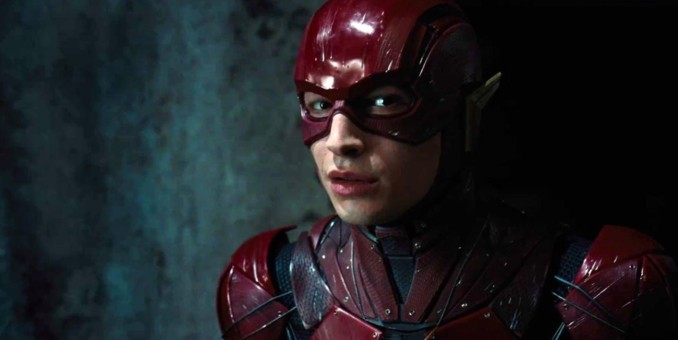 The last thing The Flash film needs is problems. It already has an uphill battle competing with the excellent TV series of the same name. So the turmoil the film is undergoing in finding a director certainly has a lot of people worried. Taking that into consideration, it's not surprising that Warner Brothers is trying to get a big and flashy (no pun intended) name to direct.
It doesn't get much bigger or flashier than the latest candidate that is rumored to be in talks to take over the job. Screen Junkies is quoting sources that say none other than Oscar-winning director Robert Zemeckis is in talks to helm the feature.
Zemeckis won his Oscar for Forrest Gump and his last film was last year's World War II espionage thriller, Allied, but he has been no stranger to genre films. You might remember his resume includes Romancing the Stone, Back to the Future, and Who Framed Roger Rabbit. He definitely be a step up over Rick Famuyiwa or Seth Grahame-Smith.
But, not so fast, states our old friend Umberto Gonzalez, a.k.a. El Mayimbe, who apparently now writes for  The Wrap. He took to Twitter to dispel this rumor…kind of:
Not true. NOT in talks. He took a meeting and that is it. They're still meeting with other directors.
Eh, this might be splitting hairs. Was the meeting Zemeckis had about directing The Flash? Wouldn't that count as being "in talks?" Or do we need more than one meeting to be in talks according to some kind of arcane Hollywood syntax rule. Regardless, the fact that El Mayimbe said that he's not in talks means that Zemeckis is likely to sign a contract any day now.
It does appear that fans and journalists really want the film to get a director. Deadpool director Tim Miller's name was bandied about purely because Kevin Smith said he would be a good choice. Since Smith is not producing the film and his sway goes only as far as being able to direct episodes of DC's television shows, Miller's name should be taken with a grain of salt.
Another name with a little more heat behind it is Jordan Peele. Rumor has it that Warners has approached him to gauge his interest. After the success of Get Out, Peele has been getting a lot of buzz for his directing skills.
Likely none of these names will sign on to direct the film, but it does show the wide net that Warners is casting to get a director. Instead of a novice with no experience or with one well received indie film to the name, the studio is looking at proven commodities or novices that scored big at the box office and with critics. That's not a bad thing.