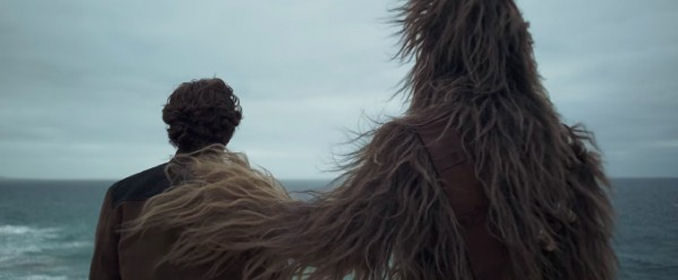 We all got a small taste last night during the Super Bowl but this morning we got the first full teaser trailer for Solo: A Star Wars Story.
The film is the next installment of the Star Wars franchise, and most film buffs are keeping a close eye on it due to the films tumultuous production. In case you didn't know, original directors Christopher Miller and Phil Lord were fired from the project well into filming and replaced by Ron Howard.
Here's the official studio synopsis –
Board the Millennium Falcon and journey to a galaxy far, far away in Solo: A Star Wars Story, an all-new adventure with the most beloved scoundrel in the galaxy. Through a series of daring escapades deep within a dark and dangerous criminal underworld, Han Solo meets his mighty future copilot Chewbacca and encounters the notorious gambler Lando Calrissian, in a journey that will set the course of one of the Star Wars saga's most unlikely heroes.
Solo: A Star Wars Story opens on May 25, 2018.