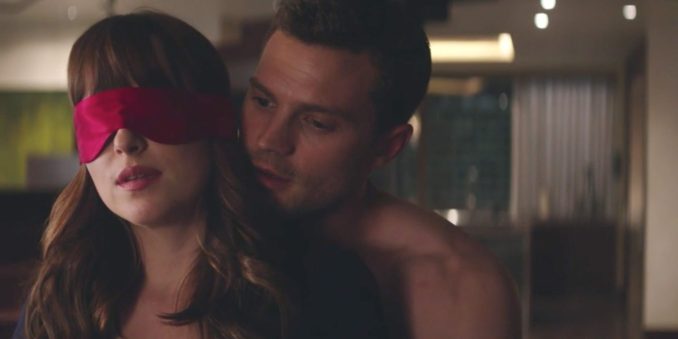 I seriously thought that Black Panther was going to be released this week. It's not. That's too bad because I'm left with the rest of this week's new releases.
1. Fifty Shades Freed (Universal, 3,768 Theaters, 105 Minutes, Rated R for strong sexual content, nudity, and language, Rotten Tomatoes Tomatometer at press time: 14% Fresh [56 Reviews]): At long last, the national, nay, worldwide nightmare is finally over. The end of the Fifty Shades trilogy has arrived.
I am nowhere near the target audience for this film, but the target audience should treat themselves better. This series is basic tawdry, brain-dead soap opera that only sets itself apart from the afternoon fare by injecting a healthy dose of S & M. Never thought that would be enough to cause a national sensation, but, hey, here we are.
The finale shows us the challenges of married life between Christian and Ana. You know, every woman with a pulse throwing themselves at him, a psycho from her past coming back to haunt her (You can tell he's a psycho because while he has the same amount of beard stubble as Christian, his hair isn't as neatly coiffed).
2. Peter Rabbit (Sony/Columbia, 3,725 Theaters, 93 Minutes, Rated PG for some rude humor and action, Rotten Tomatoes Tomatometer at press time: 60% Fresh [48 Reviews]): As I mentioned back when Ferdinand came out, Hollywood usually has a hard time adapting children's literature to the big screen. Most stories are inherently unadaptable as they are, so they have to add or change it to make it work as a film.
This time around the took the charming, more than a century old tale of a rabbit stealing food from Mr. McGregor's garden to a Grumpy Old Men meets Home Alone battle between the two. Do not know if that's an improvement.
The film has a great cast, but so does Paddington 2. If you are looking for an all-star adaptation of a classic British children's book, maybe that would be a better choice for you.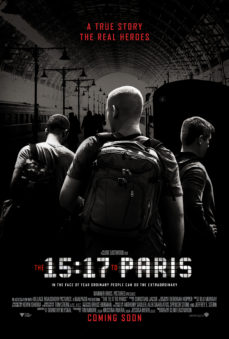 3. The 15:17 to Paris (Warner Brothers, 3,042 Theaters, 94 Minutes, Rated PG-13 on appeal for bloody images, violence, some suggestive material, drug references and language, Rotten Tomatoes Tomatometer at press time: 20% Fresh [55 Reviews]): When you heard about the 2015 terrorist attack on a France bound train that was foiled by three Americans, I'm sure many of you thought that the story would be made into a movie one day. Well, that day is today.
And while the tale of heroism should have had enough drawing power, Warners and director Clint Eastwood decided to cast the three heroes as themselves in the film to add to the film's drawing power.
However, if the trailer is to be believed, heroes they may be, actors they are not. Eastwood isn't really good at pulling good performances out of novice actors (see Gran Torino), so what could have been a great film suffers for it.
Next week, the Wakandan king hits the new releases and goes up against two pretenders to the box office throne.