The walkouts that happened at this week's premiere screening of Danish director Lars von Trier's new film The House That Jack Built are not a first for the Cannes Film Festival. (Or any festival for that matter.) For years, audiences have let their displeasure be known at films by either booing or getting up and, often loudly, exiting their screenings. Here are just a few of the more notable times it has happened.
L'Avventura (The Adventure) (1960)
One has to go all the way back to the Cannes Film Festival's thirteenth year to find what might have been the biggest walkout with some legends saying that only director Michelangelo Antonioni and his producer remained in the theater during a screening of the film. Closer to the truth, and perhaps equally dramatic, is that during the first screening of the film the crowd was so vehemently booing that Antonioni and star Monica Vitti had to flee the theater for their own safety. A second screening of the film went markedly better and L'Avventura would go on to win the festival's Jury Prize. Today the film is considered Antonioni's masterpiece and one of the most influential and best films ever made.
Taxi Driver (1976)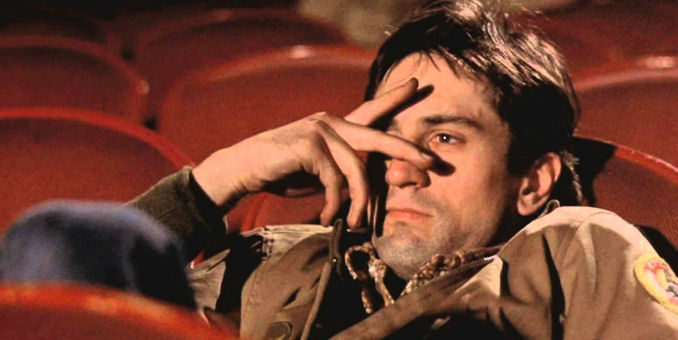 Hard to believe that Martin Scorsese's American classic would provoke a negative reaction from critics, but the film press was not happy with the film when it premiered at the Cannes Film Festival. And audiences joined them in denouncing the film's violence, nihilistic point of view, Robert DeNiro's unsavory anti-hero Travis Bickle and the casting of thirteen-year-old Jodi Foster as a child prostitute. But that year the festival jury's feelings ran counter to the initial response the film received and awarded Taxi Driver that year's Palm d'Or. Taxi Driver would also go on to win four Academy Awards including Best Picture and Best Actor for DiNiro, so in retrospect, I don't think Scorsese was sweating the initial negative reactions to the film.
Twin Peaks: Fire Walk With Me (1992)
David Lynch's bid to translate his cult favorite television series to the big screen was met with boos and walkouts when it premiered at the festival. Were audiences expecting more of the quirky smalltown goofiness that came to characterize the series over its two year run on network television? If so, they were in no way ready for this prequel being a dark examination of the final days of high schooler Laura Palmer, whose murder was the show's inciting incident. Lynch would have the last laugh, though, as the film would later be reconsidered as a masterpiece of psychological horror and help serve as the springboard for a number of elements that would appear in last year's critically acclaimed series revival.
Irreversible (2002)
Director Gasper Now is not a stranger to controversy thanks to his frequent exploration of human sexuality in his films. But his 2002 rape and revenge film starring Monica Bellucci reportedly led to 250 walkouts, with the BBC stating that "fire wardens had to administer oxygen to 20 people who fainted during the film" due to a "10-minute depiction of sodomy and… graphic scenes of rape and murder." The BBC also quoted a fire brigade spokesperson as saying "In 25 years in my job I've never seen this at the Cannes festival." Although the film received mixed reviews from critics, it did receive a five minute standing ovation from those who remained.
The Brown Bunny (2003)
Perhaps one of the most infamous incidences in all of Cannes history, actor turned director Vincent Gallo's film consisted of not much more than him riding a motorcycle around through the dusty south west of America for most of its runtime before pulling into a dingy motel to recieve a blowjob from then-girlfriend actress Chloe Sevigny. Roll credits. Roger Ebert declared Brown Bunny to be the worst film in Cannes history and Gallo responded by calling him "a fat pig with the physique of a slave trader." Gallo reedited the film for the Toronto Film Festival five months later, where a Ebert magnanimously gave it a "thumbs up" though the Chicago critic couldn't resist throwing in the zinger "One day I will be thin but he will still be the director of The Brown Bunny."