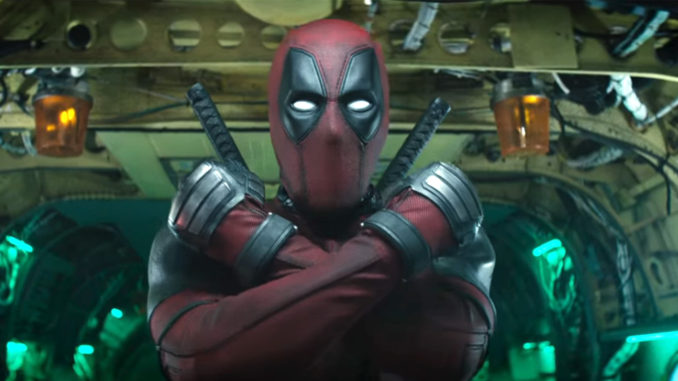 Deadpool 2 had a tough job ahead of it. The reason why Deadpool was so successful was because it was unlike anything that came before. It was gory, vulgar and a refreshing meta-commentary on the comic book film. The sequel doesn't have this element of surprise because, well, Deadpool exists. We've already seen the character drop F-bombs, lop off people's arms, and address the audience. Deadpool 2 would have to deliver more of the same at an even bigger level or deliver us something completely new, but totally awesome. What we get falls somewhere in the middle.
A personal crisis sends Deadpool (Ryan Reynolds) on a mission to change where his heart is at. When he stumbles across a fire throwing teen mutant named Russell (Julian Dennison) who is being relentlessly hunted by a mercenary from the future named Cable (Josh Brolin), he thinks he's found his calling. However, Cable has a very personal reason to want Russell dead, and he will stop of nothing to make it happen.
Deadpool 2 has the feel of a conventional comic book film that has been Deadpoolized. This is not necessarily a bad thing, the result is good movie, but it would be better if they stayed more to the spirit of the first film or just became a more of a straight superhero movie instead of trying to be both.
I blame this on Cable. Don't get me wrong, the character is great and Josh Brolin does a good job playing him. But the character and his story arc in the film doesn't really lend itself to comedy. When he's on the screen, the film behaves more or less like a straightforward action-film. This is probably by design because Fox wants him to be part of other films more serious than the Deadpool franchise, but still…
There are other plot points that take away from the humor, but they would fall into the spoiler category. I'll just say this, it's hard to be in a laughing mood when you are too busy crying.
But when the film goes with the funny, it usually works. Yes, some of the gags are repetitive (Wade has to grow back an appendage, again), but some are masterful. The whole set up of X-Force is brilliant. It smartly apes the "getting the team together trope" and ends with a shockingly magnificent punchline. And movie brightens whenever Negasonic Teenage Warhead (Brianna Hildebrand) and Yukio (Shioli Kutsuna) appear on screen. Their interactions with Deadpool are silly and sweet and are some of my favorite scenes in the film. And you have to give it to any superhero film that references music from Yentl and Annie at pivotal moments in the film.
And there are a number of surprises in the film as well, both in the mutants adapted to screen and a number of high-profile actors making cameos. It was refreshing to see in this spoileriffic day and age that these surprises were kept hidden from us for so long, which makes it that much more fun for us fans seeing it for the first time.
There's enough going on in Deadpool 2 to make it enjoyably watchable. But the problem it has balancing the dramatic tone with the comedic tone keeps it from being as good as the original.