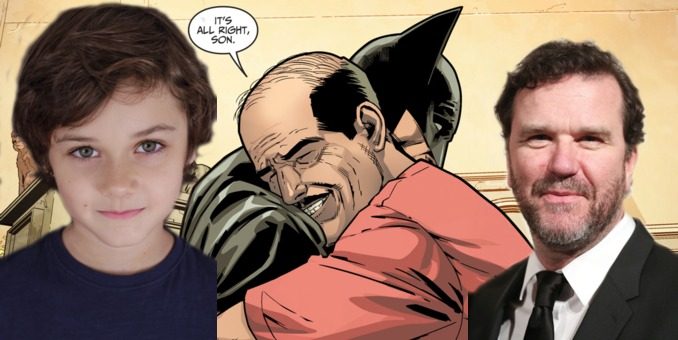 Just because the film is called Joker, it doesn't mean that we won't be covering other parts of the Batman mythos. And, as per today's casting news, we see that they will be covering Bruce Wayne and Alfred Pennyworth in the film.
The Hollywood Reporter is stating that Dante Pereira-Olsen has been cast as Bruce and Douglas Hodge has been cast as Alfred in the now shooting film.
Pereira-Olsen might be young, but he is already a veteran of graphic novel adaptation. He has had roles in comic book based TV shows such as Jessica Jones and Happy!. Strangely enough, he played a younger version of Joaquin Phoenix's character in last year's You Were Really Never Here. Phoenix, of course, plays the lead in Joker.
Hodge has been a busy actor over the years in numerous TV series both here and his native England. These series include The Night Manager, Penny Dreadful, and Black Mirror. In addition, he has appeared in films such as Tulip Fever, Beirut and Red Sparrow.
The fact that they cast such a young actor in the role of Bruce Wayne leads me to believe that Joker might cover some of the same ground that Batman did in tying the Joker into the murder of Bruce's parents. But that is just a hunch on my part.
Joker opens on October 4, 2019.