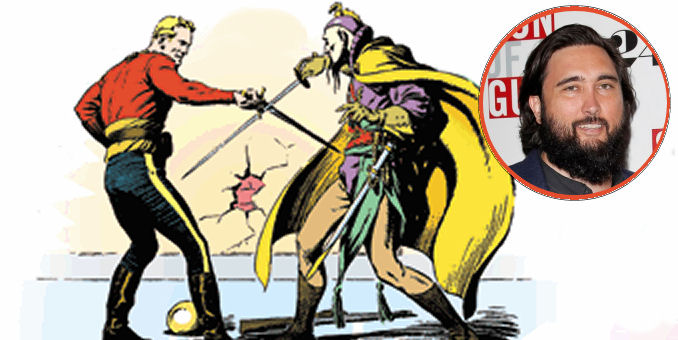 Julius Avery, whose Nazi zombie film Overlord lands in theaters next weekend, is in talks to write and direct a new adaptation of the iconic comic strip/cliffhanger serial/radio series Flash Gordon.
The Hollywood Reporter is stating that the project is at Fox, Considering that the studio will becoming part of the vast Disney empire sometime soon – barring any last minute regulatory surprises – the film will most likely be a PG-13 science-fiction adventure romp and probably will not be as intense as Avery's R-rated Overlord.
All-American hero Flash first appeared in 1934 as the lead in a new newspaper comic strip from creator Alex Raymond. The strip's story of Flash's journey to the planet Mongo with friends Dale Arden and Dr. Hans Zarkoff and their fight against that world's evil ruler Emperor Ming was such a sensation that it was translated into a radio series and three 15-installment long Saturday matinee serials starring Buster Crabbe. In the wake of Star Wars-mania, a new, somewhat campy, iteration of the character in the form of Sam Jones hit the big screen.
Matthew Vaughn had been attached to bring the pulp icon to the big screen for Fox back in 2015, and he reminds a part of the project as a producer.