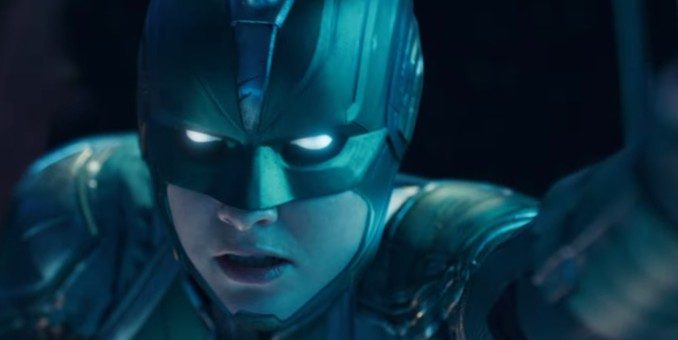 If you sat through the first half of the Washington Redskins vs. Philadelphia Eagles match up on Monday Night Football expecting the new Captain Marvel trailer reveal all the film's secrets, you might have been gone away disappointed. If you watched it wanting more of what you got the first time around, you were satisfied.
The trailer, which aired at half time, adds slight amounts to the first trailer. We get a little more about Carol Danvers' (Brie Larson) mysterious past, a menacing turn from Jude Law (seemingly confirming he is playing the villainous Yon-Rogg and not the virtuous Mar-Vell), a kinder, gentler Nick Fury (Samuel L. Jackson), and more of Captain Marvel letting loose with her powers, which seem awesome. But, as should be expected in a trailer this early, no big revelations.
Here is the trailer, in case you missed it:
In addition to Larson, Law and Jackson, Captain Marvel features Ben Mendelsohn, Djimon Hounsou, Lee Pace, Clark Gregg, Lashana Lynch, Gemma Chan, Algenis Perez Soto, Rune Temte, and Mckenna Grace. The film opens on March 8, 2019.