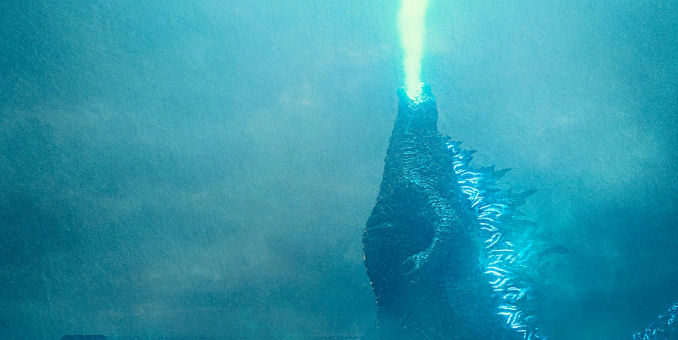 If your big complaint about 2014's Godzilla was that it lacked a lot of monster action, it looks like the sequel, Godzilla: King Of The Monsters will definitely be more to your cup of tea. As we've seen in the previous trailer released over the summer, Joining Godzilla on his return to the big screen are classic kaiju Rodan, Mothra and King Ghidora. And according to this new trailer which dropped today, when these guys rumble, whole cities look like they are going to tumble.
Here's the studio's official synopsis for for the film –
The new story follows the heroic efforts of the crypto-zoological agency Monarch as its members face off against a battery of god-sized monsters, including the mighty Godzilla, who collides with Mothra, Rodan, and his ultimate nemesis, the three-headed King Ghidorah. When these ancient super-species—thought to be mere myths—rise again, they all vie for supremacy, leaving humanity's very existence hanging in the balance.
Godzilla, King Of The Monsters stars Bradley Whitford, Millie Bobby Brown, Vera Farmiga, Sally Hawkins, Kyle Chandler, Ken Watanabe, Thomas Middleditch and Ziyi Zhang. It stomps into theaters on May 31, 2019.