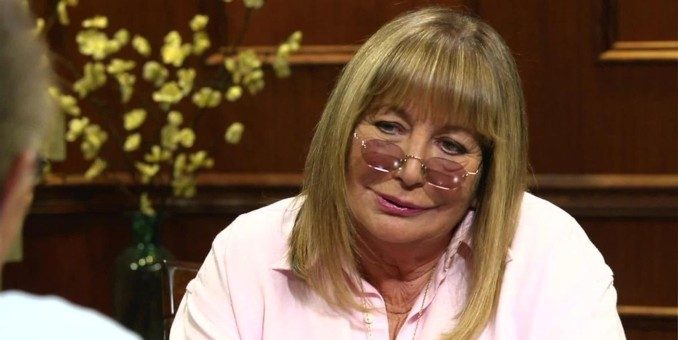 Actress/director/producer Penny Marshall has died due to complications from diabetes. She was 75.
Marshall was born Carole Penny Marshall on October 15, 1943 in the Bronx, New York to Tony Marshall, an industrial film director and producer, Marjorie Marshall, a dancer and dance instructor. Penny started tap dancing at three, eventually becoming a teacher at her mother's dance school. She would make her television debut as a dancer on The Jackie Gleason Show in 1953.
in 1967, she followed he brother Garry Marshall out to Hollywood. She made her acting debut in 1968's The Savage Seven. She would go on to star in small roles in a number of movies and TV shows, more often than not in projects written or produced by her brother. Her most notable role during the period was as Myrna in the Marshall produced The Odd Couple series.
A guest appearance in another one of her brother's shows would lead to her big break. Penny was cast as Laverne DeFazio, one of pair of loose women Fonzie sets himself and Ritchie up with on a November 1975 episode of Happy Days. When ABC went to Garry Marshall looking for a spinoff from the popular Happy Days, Garry remembered the characters his sister and Cindy Williams played and recommended them for the new series.
That series would be Laverne & Shirley and it would become an instant hit when it debuted in January of 1976. By its third season, it was the number one show in the country and would generate an animated spinoff along with numerous forms of merchandising. Penny would garner three Golden Globe nominations for her work on the series. The show would last eight seasons before going off the air in 1983.
During the last several seasons of the series, Penny would direct several episodes. This led to her move to direct feature films, starting with 1986's Jumping Jack Flash. She would go onto great success as a film director, directing Big, Awakenings, and A League of Their Own over the span of five years from 1988 to 1992.
At the time of her death, she was working on Rodman, a documentary on the life of NBA star Dennis Rodman.