As The Avengers: Endgame comes to a close, we find the Marvel Cinematic Universe in a much different state than when things started. Some heroes are dead, having paid the ultimate sacrifice to defeat intergalactic sociopath Thanos and his plan to kill half of all life in the universe. Those who have survived will carry the scars of the conflict with them going forward in ways both obvious and hidden. And fans are left wondering – what's next?
Well this July sees the release of Spider-Man: Far From Home, which ostensibly looks as if it is another fun-filled adventure featuring everyone's favorite neighborhood superhero. But this is also the first adventure post-everyone's return and that will no doubt play a part in the film's story.
But beyond that is a bit of a mystery. Marvel Studios chief Kevin Feige has stated that they have purposefully not announced any more films past the end of Phase Three so as to preserve some of the surprises that would be found in Endgame. In fact, all that we do know for certain is that Disney has staked out a number of release dates over the next three years for the films that will make up the next cycle of films from Marvel – May 1 and November 6, 2020; February 12, May 7, and November 5, 2021; and February 18, May 6, and July 29, 2022.
So let's try and figure out what Marvel Studios is up to with their Phase Four films.
As of right now, we are confident that the first two films of Phase Four will be Black Widow and The Eternals. Beyond that, the only movie we can say for certain will be part of Phase Four is Guardians Of The Galaxy Vol. 3, which should start shooting at some point in late 2020 for a probable 2021 release. What follows is a round-up of what we know at the time of publication and some speculation as to when we might see some of these films.
Black Widow
With public announcements of the hiring TIMER screenwriter Jac Schaeffer and Berlin Syndrome director Cate Shortland, it is hard for Marvel to deny that they have a Black Widow film on the slate for Phase Four. And that's before you factor in all the times that Feige stated that they are planning on doing one at some point. The recent news that David Harbour and Rachel Weisz are in discussions for undisclosed roles in the film were indicators that pre-production was gearing up, with some unconfirmed reports putting a start of filming as early as June of this year. This would presumably give it the May 1, 2020 spot on Disney's release calendar that currently hosts the placeholder title Untitled Marvel Studios Film. Given poor Natasha's fate in The Avengers: Endgame, it certainly seems as if this film will be a prequel of some sort, though when exactly it will be set in her long character arc from assassin to hero remains to be seen.
The Eternals
Marvel has spent some time developing a number of its more cosmic properties like Captain Marvel and Guardians Of The Galaxy for the part that they would ultimately play in The Avengers: Infinity War and Endgame. The Eternals – a comic series that draws heavily on the influence of Erich von Däniken's Chariot Of The Gods – is a property that straddles that cosmic side while still being based right here on Earth. The Eternals are a hidden race of people who were created by a group of powerful aliens known as the Celestials (We see one in the first Guardians Of The Galaxy movie wielding the Power Infinity Stone). Eternals are exceptionally long-lived and often have some sort of superpower and have lived in the shadows, protecting humanity. (Although I would like to know where they were during the whole Infinity War/Endgame kerfuffle…) Casting has already begun with Angelina Jolie landing the role of the Eternal Sersi with Richard Madden in talks for the role of the Eternal Ikaris. Kumail Nanjiani and Korean actor Ma Dong-seok are also joining the cast. Currently the film is looking at an August production start, so it will most likely be filling that November 6, 2020 slot on the Disney release calendar.
Black Panther 2
When your film pulls in over $1.3 billion and becomes a worldwide cultural phenomenon, you are likely to think about making a sequel. And eight months after Black Panther first hit theaters, Marvel had writer/director Ryan Cooglersigned up for a second installment. Chadwick Boseman will undoubtedly back as T'Challa, the ruler of Wakanda and the titular superhero and presumably the rest of the first film's supporting cast as well. But beyond that, there has been no other news on when we may expect this film.
Shang-Chi
The only solo hero character to launch during this phase and the first of Marvel's films to feature an Asian lead, Shang-Chi is a martial arts master created at Marvel comics during the 1970s boom in martial arts films and is very strongly modeled off of the great Bruce Lee. Chinese-American screenwriter David Callaham (The Expendables, Wonder Woman 1984) is handling the script while Destin Daniel Cretton (Short Term 12) is set to direct. Marvel is reportedly fast tracking the production on this, so I wouldn't be surprised if this was the third or fourth entry of Phase Four, rolling out at some point in 2021.
Captain Marvel 2
Although there has been no announcement, with Captain Marvel having comfortably crossing the $1 billion mark at the worldwide box office, it feels safe to say that there will be a Captain Marvel sequel. And that just reinforces what Feige has said about Carol Danvers being one of the leaders of the MCU going forward from Avengers: Endgame. Things are fairly wide open as to what story a sequel will tell. Feige has stated that a sequel could cover some of the time between the first film's 1990s setting and when the character shows up to help out in Endgame. Star Brie Larson indicated that she would love to see the comic character of Kamala Khan, aka Ms Marvel, be introduced in a follow up.
Doctor Strange 2
Another project about which nothing official has been announced yet, though director Scott Derrickson has been signed onto. Oddly enough, C. Robert Cargill, Derrickson's longtime collaborator and the screenwriter for the first Doctor Strange film has not been announced as returning as of yet. As to where the sequel could go, the first film certainly set up Mordo as a villain for the followup. Derrickson has also stated that he would be interested in bringing the comics supernatural villain Nightmare to the big screen in a follow up.
Guardians Of The Galaxy, Vol 3
Had none of the kerfuffle over old tweets ever happened, writer/director James Gunn's Guardians Of The Galaxy Volume 3 would be currently in production. But it did, and even though Disney reversed their boneheaded decision that initially had Gunn booted from the project, the film has been pushed the film back a couple of years until he finishes work on The Suicide Squad for Warner Brothers' DC Extended Universe. So we should look for this in theaters most likely in 2021. So we have a few years' wait before we find out how Thor settles in with the rest of the Guardians.
Ant-Man 3
The Ant-Man films have been the lowest grossing films in the MCU. And while they still do turn a profit, it also marks them as the least likely to get a threequel in favor of the studio putting something else that they feel could be a bigger hit into production. And that would be somewhat of a shame. Ant-Man And The Wasp gave us the beginning of the partnership between Scott (Paul Rudd) and Hope (Lily Evangeline) and the screen time the two of them shared in Endgame can be measured in seconds. So it would be nice to see a full film with the two further developing their partnership both as heroes and as a couple.
Untitled Spider-Man: Far From Home Sequel
After July's Spider-Man: Far From Home, there remains just more film to feature the web-slinging superhero in Marvel and Sony's unique agreement that sees the two studios sharing the character. Actor Tom Hollan's portrayal of Peter Parker/Spider-Man has been the most popular version of the character on the big screen to date, so Marvel and Sony are undoubtedly already talking about where and when the third solo film for the hero will happen.
Untitled Thor Sequel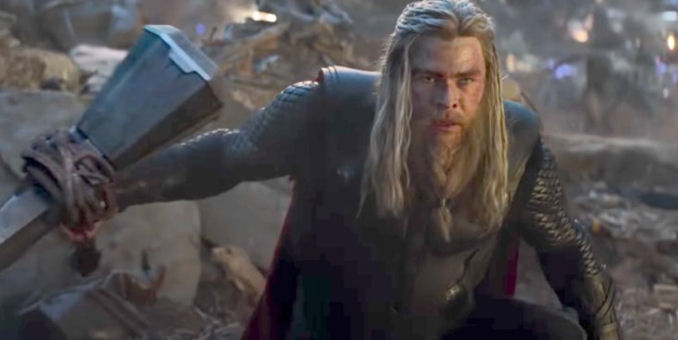 Thor: Ragnarok proved to be the best received of the Thor solo films, so it would seem like a no-brainer that Marvel would want to get star Chris Hemsworth paired back up with Ragnarok director Taika Waititi for another go-round. Of course, all of that is likely dependent on where the character ends up in the Marvel Universe. As of now, we know that Thor is heading back into space with the Guardians, and where he happens to be after that movie rolls its credits could very likely inform what happens with a fourth solo film.
X-Men/ Fantastic Four
The big question hanging over the MCU is when will they begin folding in the X-Men and Fantastic Four characters that Marvel Studios recently acquired in the midst of Disney's acquisition of Twentieth Century Fox. In the past, Feige has indicated that it might be a few years before these characters make their presence in the MCU known, which makes sense. The studio could not begin developing any plans for the properties until the Disney-Fox deal was completed. The ink on the purchase has only just dried as of this past March, long after Marvel has firmed up their plans for Phase Four. That said, Marvel knows that fans are anxious to see them on the big screen, so don't be surprised if they were te lead off films for Phase Five in 2023.