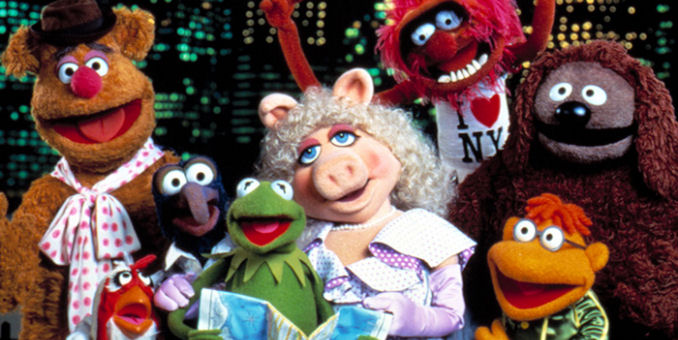 This week saw the launch of Disney's highly anticipated streaming service, Disney+.
But oddly enough, one of Disney's most notable brands, one that they acquired long after it had independently established itself as a family entertainment brand, has not been given its own specialty channel – the Muppets.
And that needs to change.
Springing from the fertile imagination of Jim Henson, the Muppets family of characters burst forth in 1955 on local Washington DC television. By the mid-1970s, their popularity exploded thanks to a little thing called The Muppet Show, a throwback comedy variety series that mixed human guests with the Muppets and their off-kilter sense of humor. A number of big screen films followed starting with 1979's The Muppet Movie. Henson tragically passed away in 1990, but his creations lived on. Ultimately his company was bought by Disney in 2004.
It is not like there is not enough Muppet content to support its own channel.
The original Muppet Show ran for 120 half-hour episodes. Add that to 22 half-hour episodes of 1996's Muppets Tonight, twelve hour-long episodes of The Jim Henson Hour, thirteen half-hour episodes of The Storyteller, 107 half-hour episodes of Muppet Babies and 13 half-hour episodes of 2018's The Muppets. That comes to nearly 150 hours of Muppets content just in terms of their television output.
Additionally, Disney holds the rights to six of the eight Muppet films – The Muppets Take Manhattan and Muppets From Space are owned by their initial distributor, Sony Pictures.
That totals out to over 170 hours of Muppet programming that Disney has at their fingertips.
Now compare that with the amount of content on the Pixar channel. Although Disney+ launched with 18 Pixar films, about 30 theatrical and other original shorts and a number of short form original programming, that still only adds up to just a bit over 40 hours of content.
And yet out of the high profile brands that Disney has acquired that beef up their content catalog for Disney+ – Marvel, Pixar and Lucasfilm/Star Wars – the Muppets are the only ones who don't have their own dedicated channel of the service. And that seems odd given that the name brand recognition of the Muppets certainly rivals that of the other branded channels.
Right now, there is very little Muppet content available on Disney+ – six movies, the recent, short-lived The Muppets series that ran on ABC, the recently rebooted Muppet Babies cartoon and the short, minute-long Muppet Moments. Not a very good showing by Disney for one of its iconic assets.
Reportedly, Disney is keen to have an original Muppet series on the streaming service at some point. One iteration of that desire was Muppets Live Another Day, a show that actor Josh Gad was developing before the studio pulled the plug on it this past September. In its stead, Disney+ is launching an "unscripted, short-form series" called Muppets Now at some point next year. Would the premier of new Muppet content on the service be the best time to launch a dedicated Muppets channel?
Seems like it would be to me.