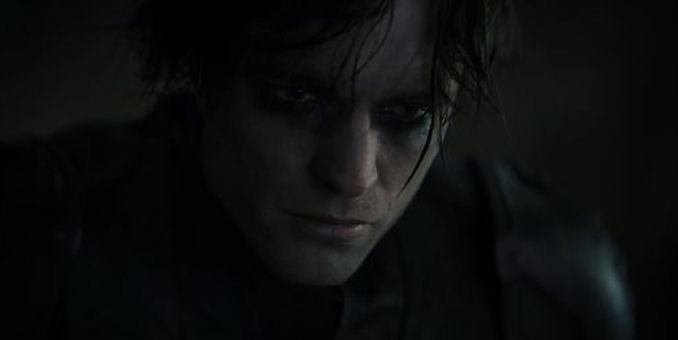 After a day full of reveals of new trailers, concept art and behind-the-scenes looks from a number of television and film projects coming up over the next couple of years, the online DC FanDome streaming event proved that it was saving the best for last when it dropped the first look at director Matt Reeves's new cinematic iteration of Batman titled simply The Batman.
Starring Robert Patinson as Bruce Wayne, aka Batman, the story is set in the second year of his career as a vigilante and Reeves states that this is a period of time where heis still trying to find his way as much as the citizens of Gotham City are unsure of what to make of this crazy guy who dresses as a bat and seems to like to beat up bad guys. While the film isn't necessarily another retelling of Batman's origins – and frankly we don't need one – Reeves stated that it is still set early enough that we will be saying some of Batman's most iconic rogues just getting their start.
It's actually in a weird way the origins of a lot of our Rogues Gallery characters. Selina isn't Catwoman yet, that's actually part of the journey. Oz is not yet the kingpin that he's going to become, he's The Penguin and in fact doesn't like being called The Penguin. And The Riddler is just emerging for the first time.

How all these characters connect was for me one of the challenges but also one of the exciting things about the creation of the story, which is that in going on this urge and compulsion to solve this series of crimes, you touch on all of these iterations of the beginnings of these characters. The whole movie is like a snowball rolling. You can just feel the momentum building and building.
Reeves is calling this version ofBatman "an almost-noir driven, detective version of Batman," and sites films like Chinatown and The French Connection as influences on the grittier tone and tale.
But man, what a trailer! From Batman's brutal beatdown on a gang member wearing makeup reminiscent of the Joker's to our first look at Zoe Kravitz as Catwoman to a couple of other action beats to our first hint of the mystery that Caped Crusader will be unraveling, this is one well put together tease of what this movie seems to have in store for us.
And this is just from footage from a film that is only 25-30% shot as of right now. (Production is set to resume next month in England.)
Needless to say, The Batman has jumped pretty high up my list of anticipated films of next year.
The film also stars Zoe Kravitz as Catwoman, Paul Dano as The Riddler, Colin Farrell as Penguin, Andy Serkis as Alfred, John Turturro as Carmine Falcone, Jeffrey Wright as Gordon.
The Batman hits theaters October 1, 2021.