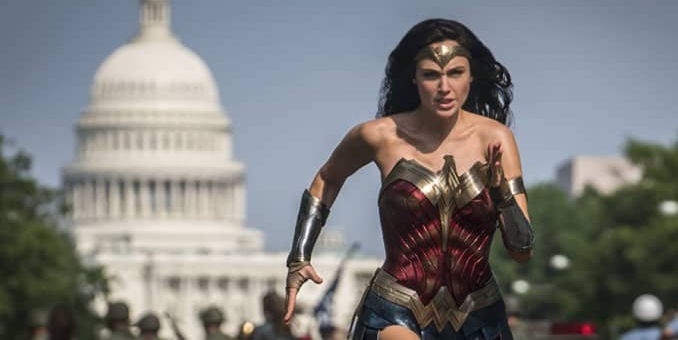 In a surprise move, Warner Brothers has announced that Wonder Woman 1984 will remain on its Christmas Day release date, but will also become available to watch on their streaming service HBO Max on that same day.
With Covid-infection spikes threatening to lead to more theater closures, the Gal Gadot-starring film will open in whatever theaters are still open on Christmas Day while simultaneously being available on Warner's HBO Max streaming service for a thirty-day window.
For the last several days, there had been some chatter and speculation as to whether the superhero sequel would stay on its Christmas Day release date or if it would pull up stakes and head towards a weekend in 2021 where hopefully the coronavirus pandemic-fueled theater closures and reduced capacity mandates would be a thing of the past. Earlier this month both the Ryan Reynolds sci-fi comedy Free Guy and the Kenneth Branagh-directed mystery Death On the Nile abandoned their December 2020 release dates.
Needless to say, this is a move that will most certainly drive new subscribers to HBO Max. Launched last spring, the service initially was not cleared for popular streaming devices from Roku and Amazon Fire TV, an audience of over 80 million potential users. Warners and Amazon announced that they had resolved their differences this past Monday with HBO Max becoming available to Amazon Fire TV users just yesterday.
While HBO Max is pricier than most other streamers, at $15.99 a month it is a price that is on par with what consumers would pay for the cable version of the service. Cable subscribers also get access to HBO Max thrown in free of charge.
But even at a higher price point and with an influx of new subscribers, Warner brothers will probably not come close to making what Wonder Woman 1984 could have made at the box office. The original 2017 film grossed $828 million at the worldwide box office and before became a huge mitigating factor long-range box office prognosticators were forecasting a $1 billion haul.