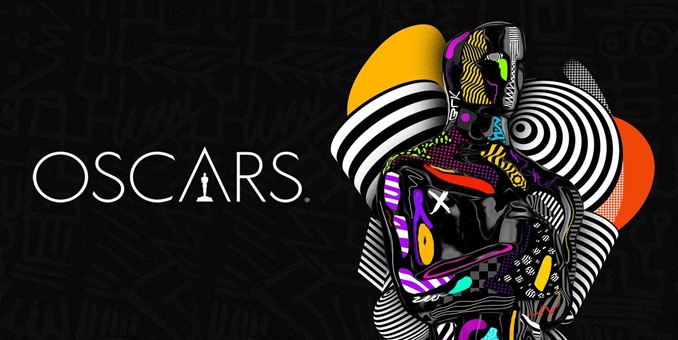 The Coronavirus made this years Oscar ceremony problematic in a number of ways. This goes without saying. Even with delaying the ceremony from its typical February airing to its pre-2000 home of April, the show had to deal with travel restrictions, mask mandates, and–worse of all–delays to big name films by big name creators resulting in a lack of star-power for the ceremony.  So they had a lot of issues to deal with this year that they didn't have in years past. But it was the problems they have every year that made the ceremony suffer.
The first concession to COVID-19 was the venue. Instead of the typical Dolby Theater on Hollywood Boulevard, where the nominees would be sitting shoulder to shoulder, to Union Station, a location that was more conducive to social distancing.  However, Union Station is a train station. It's a historically important train station, a beautifully designed train station, but a train station nonetheless. The Oscars are all about the the glitz and glamour of Hollywood. Having the ceremony at a train station kind of tarnished that for me. I kept expecting a family with suitcases to barge in looking for the 8pm to Seattle.
And all indications show that the venue was hot, temperature wise. Many a nominee had a glossy sheen to their face as they went up to accept their award. It made the room seem less than well ventilated, which, considering the pandemic we are in, is more than troubling.
But the ceremony also operated in satellite locations around the globe, which led to situations that were in a word awkward and in another word wasteful.  More than once, the telecast went live remote to Europe to introduce us to the nominees in a particular category. More often than not, they didn't win. Imagine that. You are nominated for an award. You get all dressed up in formal wear, stay up to 3 am your time, stand on a veranda of a hotel with a scenic view of your city in a background, only to lose. I'll be the first to admit that I am overly sensitive, but I think anyone would find that humiliating.
I understand not being able to attend in person with all the travel restrictions in place. And I understand the idea of having all the nominees represented would be nice. But there had to be a better way that that. producer Steven Soderbergh spoke about not wanting ZOOM on the telecast ("It's the f—ing Oscars. It's not a webinar," he told the L.A. Times) but these type of international live remotes are expensive. This gimmick was a waste of time and money. I felt sorry for the losers.
It does bring up a question, though. Florian Zeller won the Best Adapted Screenplay for The Father and he accepted the award in Bologne-Bilancourt in his native France and he had an Oscar statue there waiting for him. Did they send a statue to every remote location? Or did they only send it to France because they knew Zeller was going to win? If it was the latter, it made the live remotes with the losing nominees even sillier.
Soderbergh took lengths to shorten the ceremony. Once again, the show went without a host. The Best Song nominee performances were all moved to the preshow. No clips were shown for the Best Picture nominees. And the "In Memorium" segment was presented in a turbo-charged, hyper speed format (which I will complain about later). But the ceremony still ran nearly three and a half hours. Why? Because this was the year of the bloated acceptance speech.
Acceptance speeches have always been an issue with the Oscars. Winners from "minor" categories are often played off, and the big stars are allowed to ramble. Typically, only one member of a team of winners is allowed to speak and pity you if you are not the first person to the microphone.
This year, it seemed there was no winner played off. Part of that could be attributed to there not being a band to play them off. COVID and the size of the venue took away the ability to have a live orchestra. Instead we were left with one man, Questlove, two turntables, and a microphone. And whether it was by design or by choice, Questlove let the winners speak. It wasn't until well into the ceremony that microphones were cut off to deny more than one person to talk while accepting an award.
This showed that not all acceptance speeches are created equal. And not in the Academy's "the more famous you are the more deserving you are to be heard" way. Thomas Vinterberg's explanation in his acceptance speech for Best International Film for his Another Round that making the film helped him deal with the death of his daughter Ida days before the beginning of filming was heart wrenching and poignant. To cut it off would be an act of cruelty. And Yuh-Jung Youn's acceptance speech for Best Supporting Actor for her work in Minari was sweet, charming and funny. It was a highlight of the presentation.
On the other hand, Pippa Ehrlich and James Reed's acceptance speech for Best Documentary Feature for My Octopus Teacher seemed longer than the film itself. Ehrlich's nervous, rambling start was made worse by the awkward comedy of co-director Reed's herky-jerky movements as he tried to pick the right time to jump in while standing behind her. And to show that I am not just picking on the unknowns, Daniel Kaluuya's speech could have done well with a little self editing too.
There is no easy fix to this. A friend of mine on Facebook suggested a trap door to remove the verbose winners. I'd prefer them going back to what they did in 2016 and include a scroll of thank yous at the bottom of the screen. This way everyone can be represented, the proper people thanked, and the show can feel less guilty about playing people off.
And, I have to say it, if you are trying to shorten the telecast, don't include a comedy bit. As a matter of fact, you should keep them out whether you are concerned about the running time or not.  Yes, there was only one this year and not a variation of "feeding the celebrities" or "bringing regular people in" bits that they have gone to multiple times in the past. And, yes, Glenn Close being an expert on "Da Butt," both the song and the dance, was hilarious. But the skit came in at a time when I was doing math in my head to see how many more awards were left so the show can finally be over. When they announced that they were going to play a game, my eyes rolled back in my head so hard, I thought that they would be stuck there.
If they decided to forego the comedy bit, perhaps they wouldn't have to rush through the "In Memorium" segment. Strap yourself in, because this part of the telecast is the one that angered me most. Expect some unnecessary capitalization, and I'm not ruling out obscenities.
In case you missed it, this year the "In Memorium" clip package was delivered at such a speed that writer Mark Evanier said you would to be a graduate of the Evelyn Wood Academy of Speed-Reading to properly enjoy it.
Yes, a part of the finale of a ceremony that paid lip service to the pandemic, pat itself on the back for helping the world get through it, couldn't be bothered to even give the dead in their own community the respect they deserve.
And if they for once in recent history managed to use the NHRA drag race pace of the montage to include every person who died in the tribute package, it might have been less egregious. But, no, there were still snubs. People have mentioned stars such as Jessica Walter, Naya Rivera, and Nick Cordero as being among the recently deceased who didn't get noticed by the Academy. All three have film credits on their resume and all three should have been included.
But perhaps the most infuriating snub was Adam Schlesinger from the rock band Fountains of Wayne, who died of the Coronavirus in April of 2020. Schlesinger is an ACADEMY AWARD NOMINEE! He was nominated in 1997 for writing the titular song for the film That Thing You Do!. When the Academy fails to include a man they nominated for one of their awards in their "In Memorium" package, they should stop making "In Memorium" packages.
I am serious about this, and have brought up this idea before. The "In Memorium" should be done right or not be done at all. And the Academy has proved time and again that they cannot get this segment right. And, really, it is not that hard to get right. The Hollywood Reporter has a regular feature called "Hitched, Hatched, Hired" where they list who in the industry have gotten married, had a child, got a new job and died. Take a year of these magazines, make a list of movie people that have passed away, and build a montage around that. Less chance of a snub that way. Easy as pie.
The speed up of this video package and the latest round of snubs proves something I've always suspected–that the Academy would rather not include the montage but feel obligated to do so. They shouldn't. Because their continued half-assed approach to the "In Memorium" segment makes it more of an insult than a tribute.
This year's telecast reportedly will be the lowest rated in the history of the ceremony. Many will blame that on the pandemic and shrug their shoulders at it. But the problems with the show go deeper and have been around longer than the Coronavirus. What's sad is they appear to have no interest in fixing any of it.