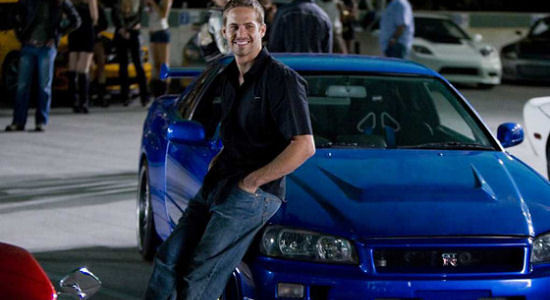 Reports are starting to surface as to how producers may move forward on completing production of Fast And Furious 7 following the death of its star Paul Walker in an automobile accident this past weekend.
The problem is that some of these reports are contradictory, so for now we should take all of these possibilities with a grain of salt.
Since Walker's death, Fast and Furious 7 director James Wan has been in constant consultation with studio Universal Pictures as to best way to move forward with the film.
According to The Wrap, a possibility that producers are considering is scrapping all of the footage that has already been shot and starting over. Since productions like this are insured as a matter of course, there would be no financial hit to the studio and according to their source seems to be the more preferred option amongst those in on the decision as to how to proceed.
One possibility that is not under consideration is finishing off the film with a stand-in for Walker and then superimposing his face over the actor's own via CGI. That method was used to finish off the few shots needed for 1994's The Crow after its star Brandon Lee was accidentally killed on set.
The conflict between the Wrap's sources arises from whether or not the film will move forward with Walker's character Brian O'Conner as part of the narrative. One source is saying that possibility is being explored, another states that it isn't even on the table. However, both of the Wrap's sources stated that all involved "wanted to get the movie right and not rush a decision," so don't expect a solution announced any time soon.